Faculty Publications Spotlight for December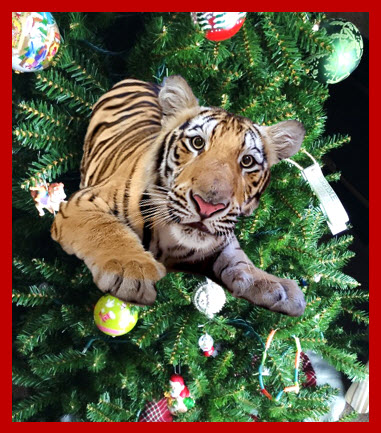 A new selection of articles has been added to the Faculty Publications display in the Ische Library. These eight articles, as well as all of the articles in our Faculty Publications database, are authored by at least one member of our research community here at LSUHSC-New Orleans. Each month the Library is proud to present copies of eight of these publications in a rotating display of 16. They can be viewed in the Reference area, on the wall between the main entrance and the Library elevator, on the third floor of the Resource Center Building.
Here is a list of the newest articles to be featured, with the LSUHSC-NO researchers in bold print:
Byerley LO, Samuelson D, Blanchard E,4th, Luo M, Lorenzen BN, Banks S, Ponder MA, Welsh DA, Taylor CM. Changes in the gut microbial communities following addition of walnuts to the diet. J Nutr Biochem. 2017;48:94-102.
Holley MT, YekrangSafakar A, Maziveyi M, Alahari SK, Park K. Measurement of cell traction force with a thin film PDMS cantilever. Biomed Microdevices. 2017;19(4):97-017-0239-3.
Lilje C, Cronan JC, Schwartzenburg EJ, Owers EM, Clesi P, Gomez R, Stender S, Hempe J, Chalew SA, Cardinale JP. Intima-media thickness at different arterial segments in pediatric type 1 diabetes patients and its relationship with advanced glycation end products. Pediatr Diabetes. 2017;[epub].
Muncie HL, Sirmans SM, James E. Dizziness: Approach to evaluation and management. Am Fam Physician. 2017;95(3):154-162.
Paige JT, Khamis NN, Cooper JB, American College of Surgeons Accredited Education Institutes Faculty Development Committee. Learning how to "teach one": A needs assessment of the state of faculty development within the Consortium of the American College of Surgeons Accredited Education Institutes. Surgery. 2017;162(5):1140-1147.
Polhemus DJ, Trivedi RK, Gao J, Li Z, Scarborough AL, Goodchild TT, Varner KJ, Xia H, Smart FW, Kapusta DR, Lefer DJ. Renal sympathetic denervation protects the failing heart via inhibition of neprilysin activity in the kidney. J Am Coll Cardiol. 2017;70(17):2139-2153.
Semler MW, Janz DR, Russell DW, Casey JD, Lentz RJ, Zouk AN, deBoisblanc BP, Santanilla JI, Khan YA, Joffe AM, Stigler WS, Rice TW, Check-UP Investigators, Pragmatic Critical Care Research Group. A multicenter, randomized trial of ramped position versus sniffing position during endotracheal intubation of critically ill adults. Chest. 2017;152(4):712-722.
Zhang GR, Zhao H, Cook N, Svestka M, Choi EM, Jan M, Cook RG, Geller AI. Characteristic and intermingled neocortical circuits encode different visual object discriminations. Behav Brain Res. 2017;331:261-275.
Publications cited in the Faculty Publications database are harvested weekly from a variety of sources, such as PubMed, SCOPUS, and CINAHL, to name a few. In addition to articles they include books, book chapters, papers, editorials, letters to the editor, and meeting abstracts, all authored by at least one member of the LSUHSC-NO community. The database is maintained by Reference Librarian Kathy Kerdolff and is available to the general public here or via the Library's webpage. For a PDF of a bibliography of this month's additions, click here. If you have an article you would like us to highlight or if you have any questions regarding the display or the database, you can contact Kathy Kerdolff.
Please come to the Library and view these recent publications by our research community.