ScienceDirect EBS Collection: Agricultural, Biological and Food Sciences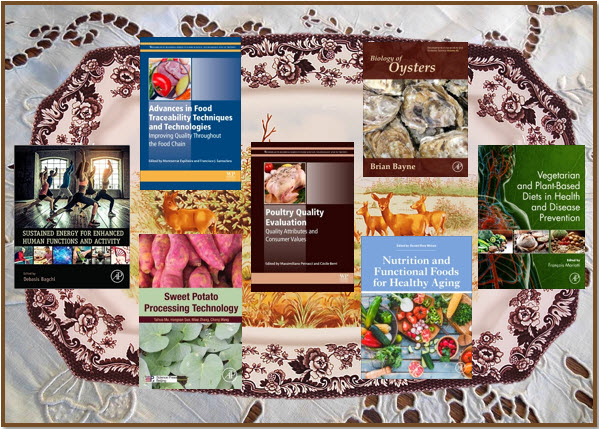 As we celebrate Thanksgiving this week, what better time to invite you to explore the Agricultural, Biological and Food Sciences category of the ScienceDirect EBS Collection. This category covers a broad spectrum of texts related to the health and production of our food supply.
Before you dive into your Mimi's oyster dressing, you might want to read Biology of Oysters.  In fact, there are several ebooks about marine life in this category  as well as advances in animal welfare and meat production.  You might want to feast on a selection of topics to prepare for the conversational aspects of any social commitments.  A good sampling might include: Advances in Cattle Welfare, Advances in Pig Welfare, Advances in Poultry Welfare, and Advances in Sheep Welfare.  And after all that, you will probably want to switch to a vegetarian diet and just stick to the sides on the big day. Dig in to Vegetarian and Plant-Based Diets in Health and Disease Prevention.  
When dealing with the leftovers, you can find answers to the question of food safety in this category.  For those of you experiencing the joys of big family gatherings, there are several selections on wine production and wine tasting.  And if you feel you have overindulged there are even a few books about exercise to help you get motivated.
So if family togetherness starts to wear thin and you're just not into football or dog shows, settle in and gobble up the mouth-watering offerings of ScienceDirect EBS Collection. You may find just what you need to make it through the holidays or the semester. Happy Thanksgiving!