ScienceDirect EBS Collection: Health Professions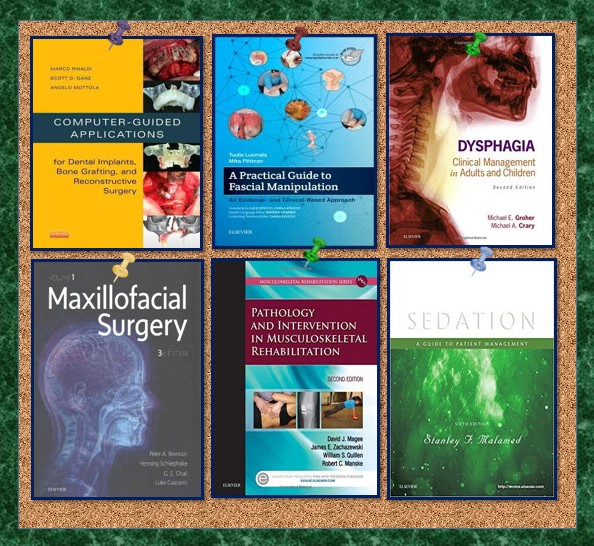 This week our exploration of the ScienceDirect EBS Collection takes us to the Health Professions category. In this category you will find a variety of ebooks covering the disciplines of Dentistry, Maxillofacial Surgery, and Physical Therapy.  You will find the latest edition of Sedation by Stanley F. Malamed and the 4th edition of Assisted Technologies by Albert Cook and Janice Polgar.  There are several new books on oral surgery and drug therapy.  If Physical Therapy is your thing, check out several selections on rehabilitation found in this group.
As with all of the categories in this collection, the publication dates range from 2013 to the present.  New books have been added to the 2017 list as they were published and as may any others which are published before the end of the year.  The complete collection will be available until the end of June 2018.  At that time, we will be adding the most used items to our permanent ebook collection.