Introducing EZproxy for off-campus access
Starting today (November 15th), the Libraries will start transitioning to our new off-campus authentication system. We are moving away from WAM and will start using EZproxy. Many of you may already be familiar with EZproxy as it is used in most institutions throughout the state and the U.S.
The biggest change you will see is now being asked to provide just your Library barcode and PIN when accessing resources off campus: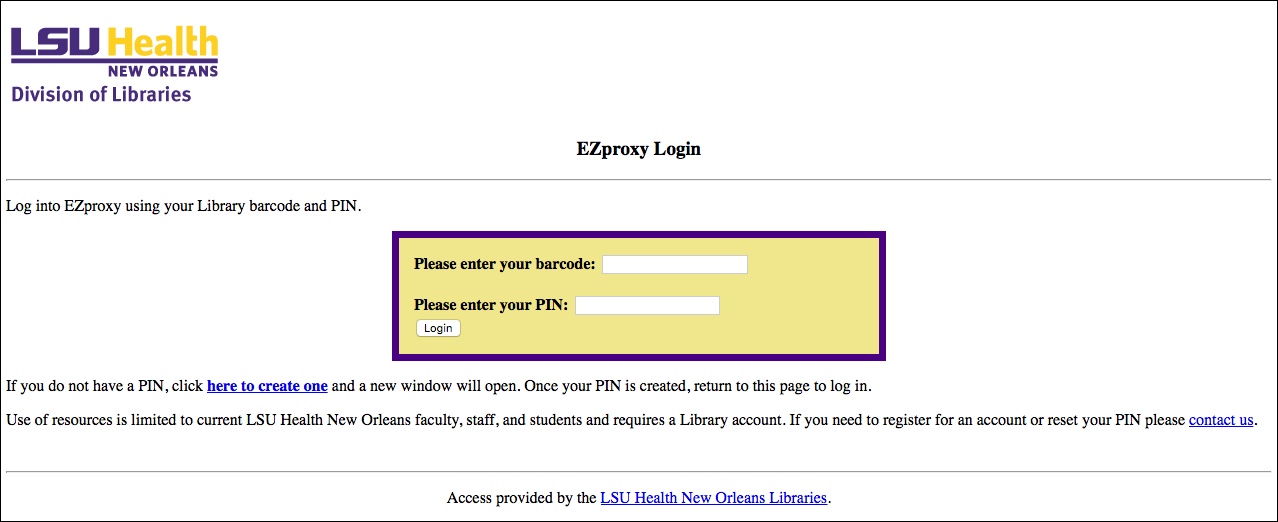 If you currently have a Library account and PIN, you can log into EZproxy with no problems.
If you have a Library account but have not assigned a PIN, there is a link on the EZproxy login page that will direct you to create one. Also, a handout walking you through creating a PIN when accessing resources through EZproxy is now available.
During this transition time, you may still encounter links asking you to log into the WAM system. These will eventually be replaced with EZproxy, but it will take some time for us to edit everything.
A new LibGuide with information about accessing Library resources off-campus is also now available via this link.
If you have any questions about this or anything else, please contact us.