Revamped Database Pages Now Live
In conjunction with our rolling out EZproxy as the new off-campus authentication system, the Libraries have made some changes to our resources available through the Database listings on our web page: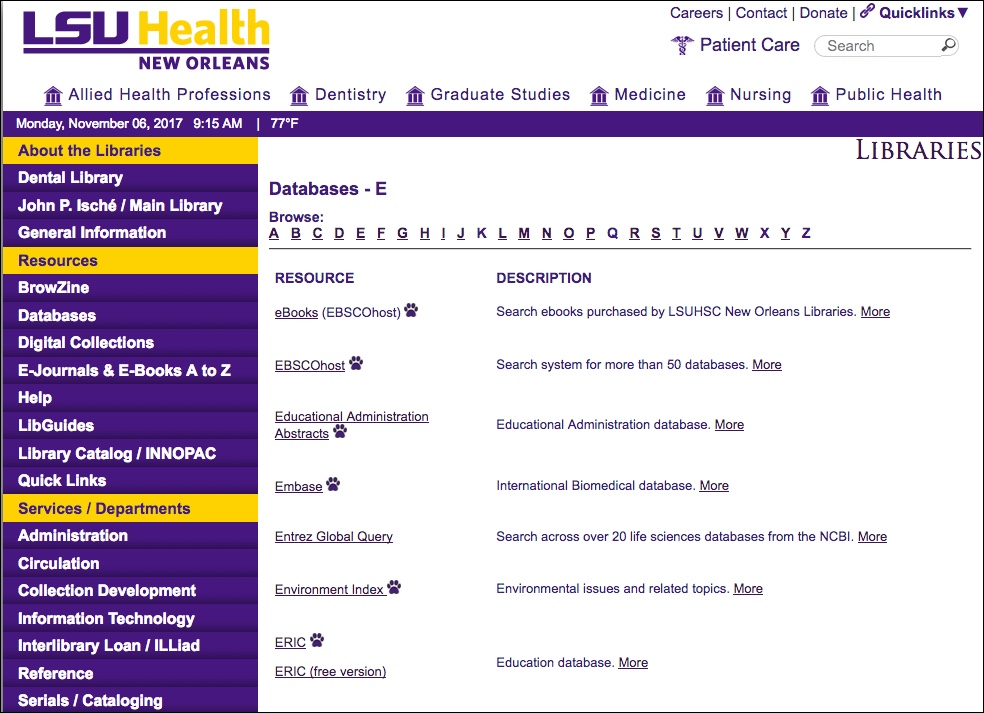 You will find there is now one link for both on- and off-campus access to resources. A new paw icon also identifies those resources where you will need to use your Library barcode and PIN in order access them when off-campus: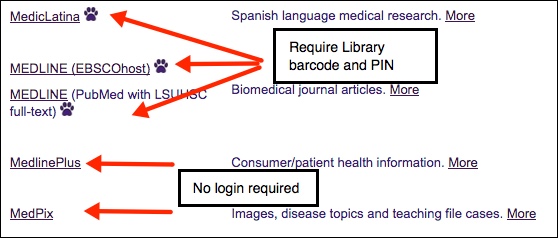 If you need more information about accessing resources when off-campus, please take a look at our newest LibGuide.
Have any questions about this or any other Library resources? Please contact us.