We are happy to report that through the great generosity of Quintessence Publishing we are able to provide easier access to their journals.
Now, instead of having to log in with a password, you can get to the full text of Quintessence journals by logging in via EZproxy when prompted. The records in our online catalog for the affected journals are updated to reflect this change, and you can get to those journals by clicking on the links on this page.
There are some issues with the links on the E-Books & E-Journals A to Z List, but we will have these updated to use the new access method as soon as we can.
This new access method is accompanied by a revamp of many of the Quintessence journal sites. There are a couple of things to look out for when trying to access the full text of articles on these new pages.
First, to get the PDF of an article, click the "Full Text" link underneath the article's title to the left, and ignore the greyed out PDF link to the right: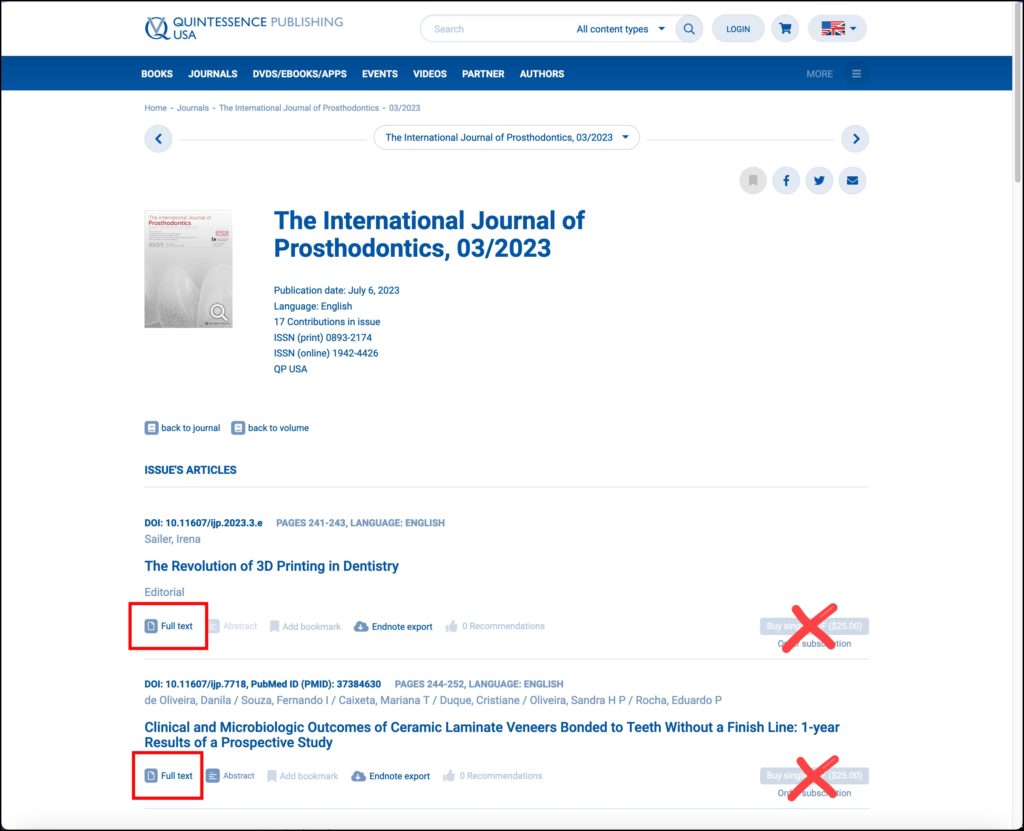 Second, to browse through the issues of a title, scroll down when on the journal's main page: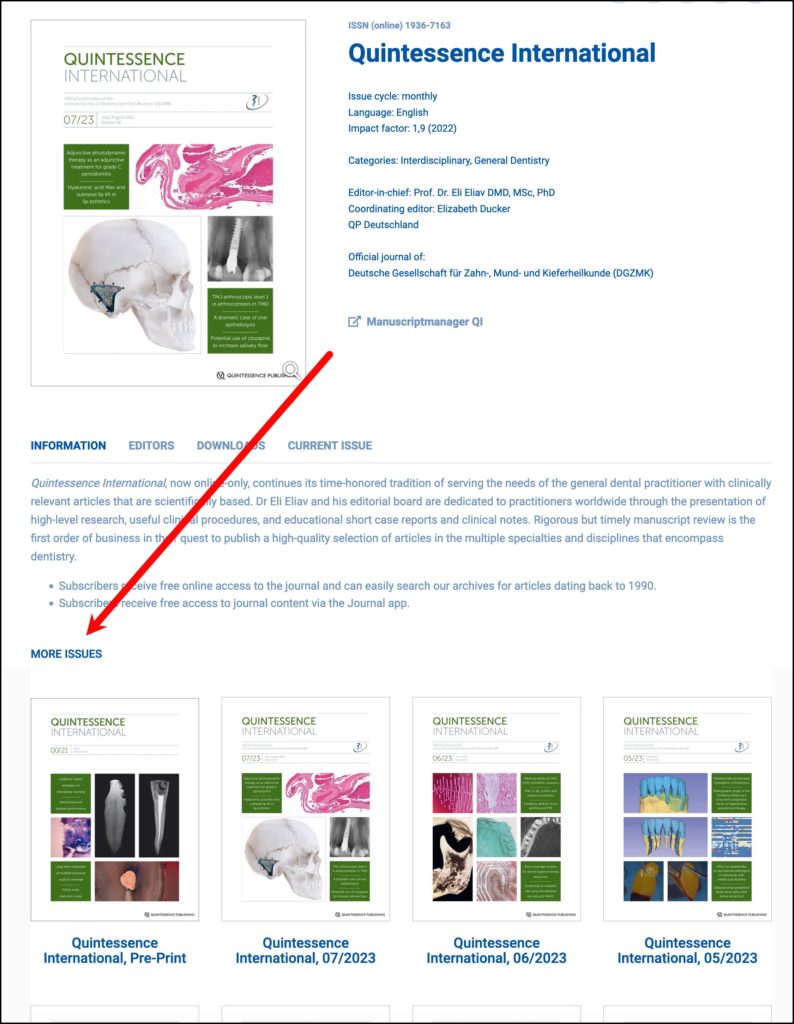 We hope this makes accessing content from the Quintessence journals easier. We would also like to thank Quintessence Publishing for their generosity in providing complimentary access to many of the journals we receive from them.
If you need help with this or any other Library resources, please contact us.