BrowZine Tips: Getting started with the app
If you'd like to keep current with your favorite journals or subjects, BrowZine is there to help you. Although you can use the web version, they also have apps available for Android and iOS devices so you can take your journals with you wherever you go. You can download the app from the Amazon AppStore, Apple App Store, or Google Play from this page.
When you first open the app, you will be asked to choose your preferred library; you can either browse or search for "LSU Health Sciences Center" :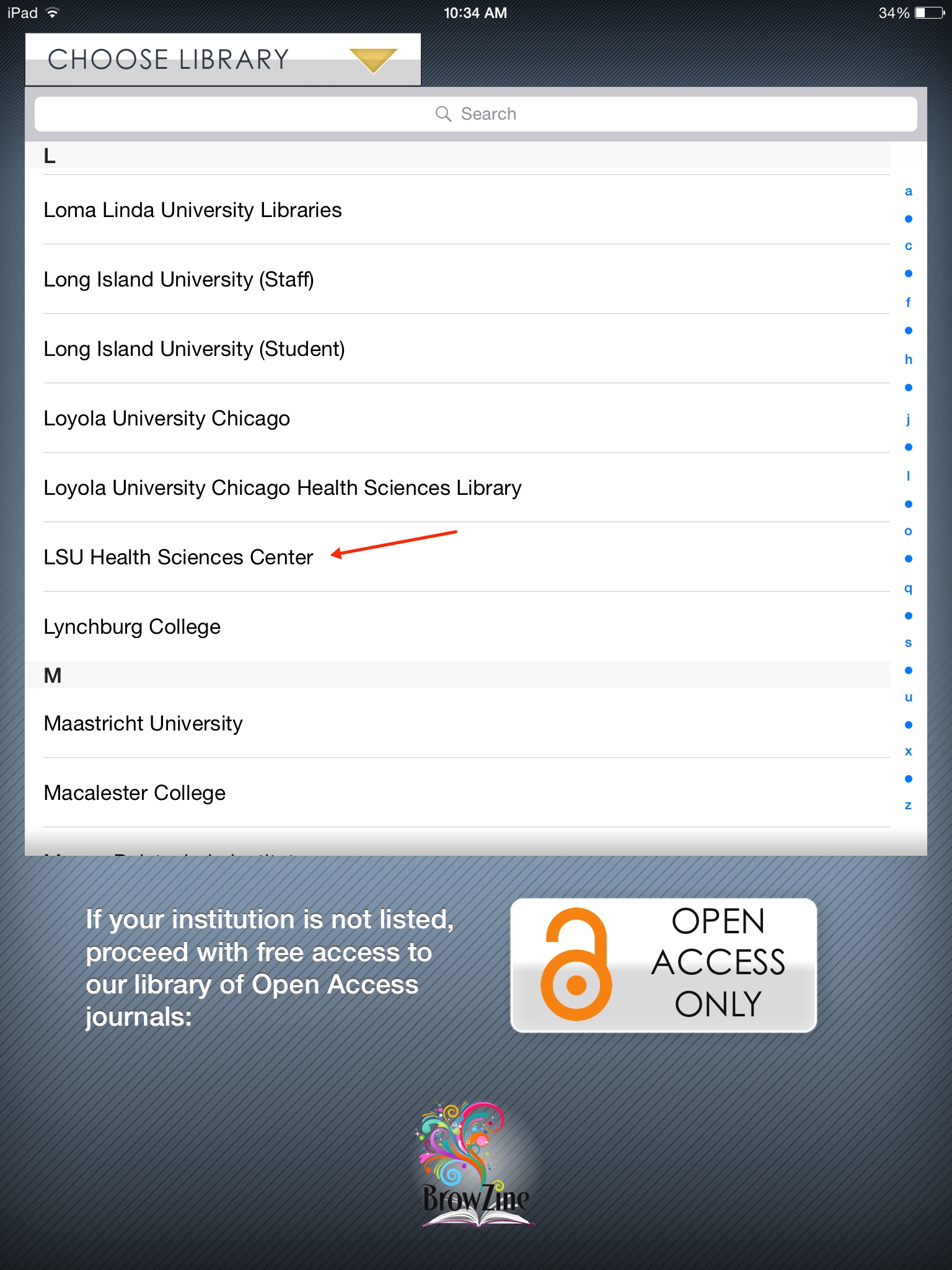 Next, you will be prompted to input your Library off-campus access information. Enter your name, barcode, and PIN: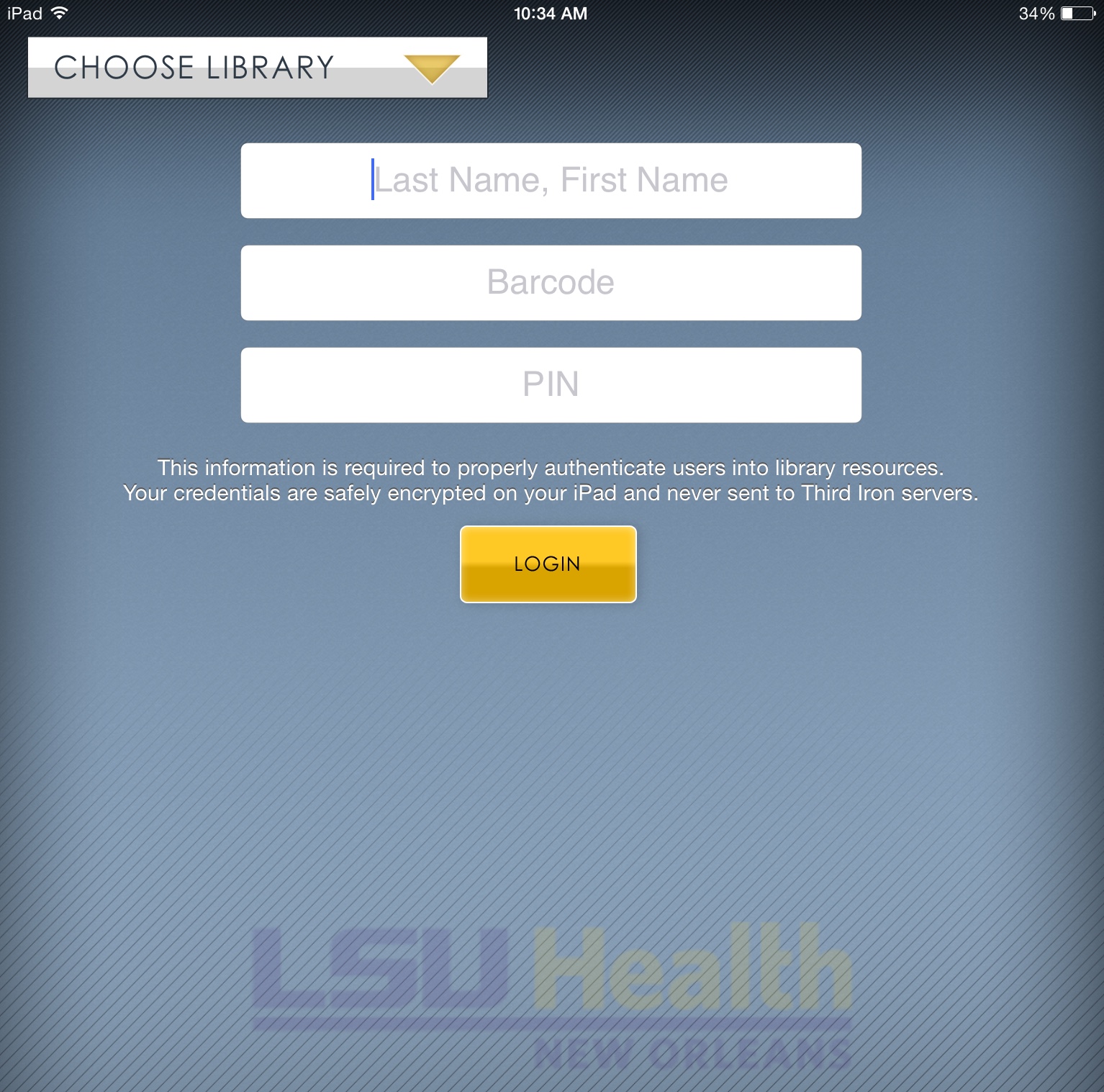 More information about off-campus access to Library resources as well as how to register for an account is available here.
Once you've set all of these up, you're ready to start browsing or searching for your favorite journals. There are slight differences in how to do this in the apps for Android and iOS.
In the Android app, you can search for journals or browse subjects from the "BrowZine" Library tab: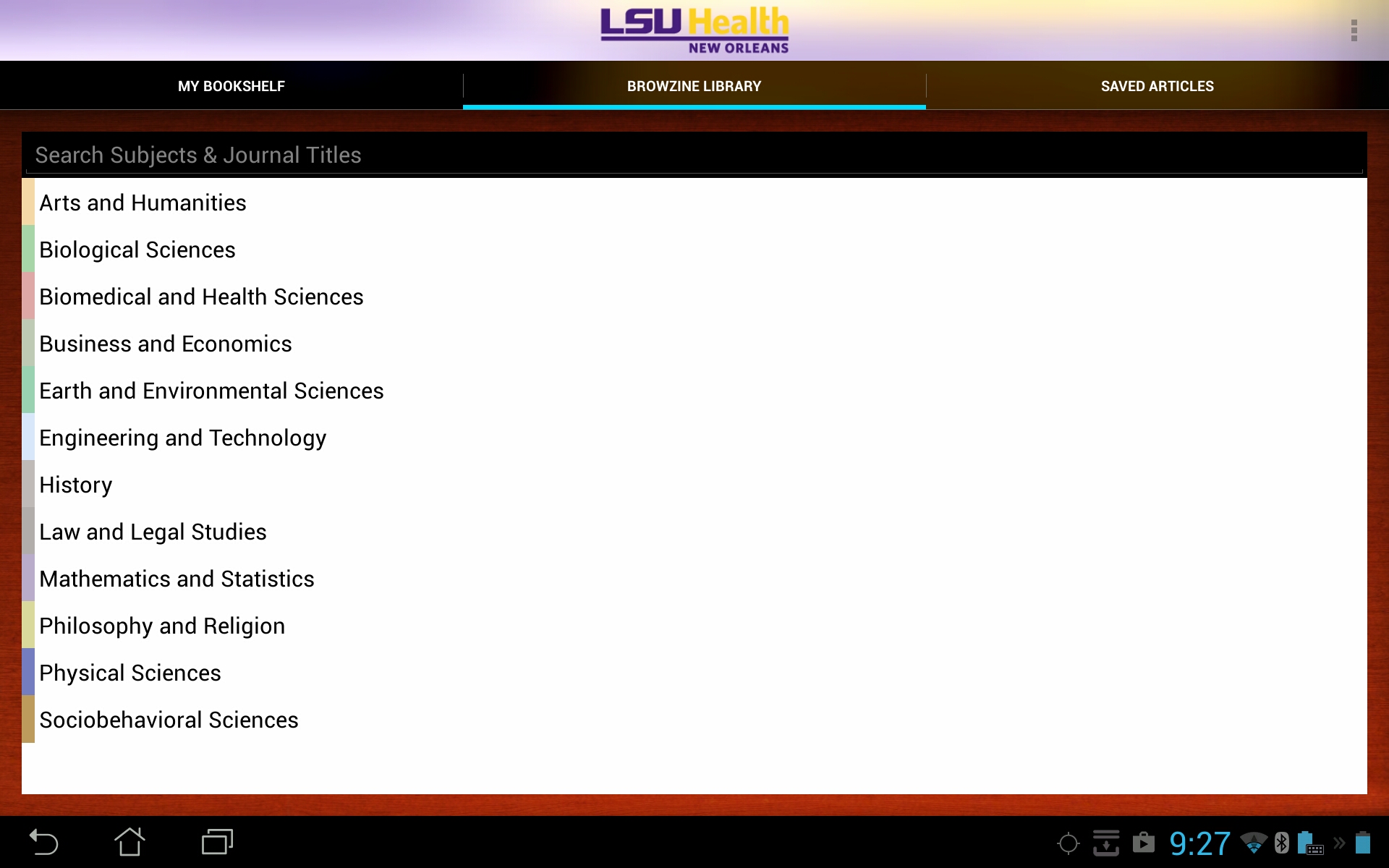 For iOS devices, you can browse topics by choosing the "Subjects" pull-down menu, or search for a specific title by using the "Titles A-Z" option: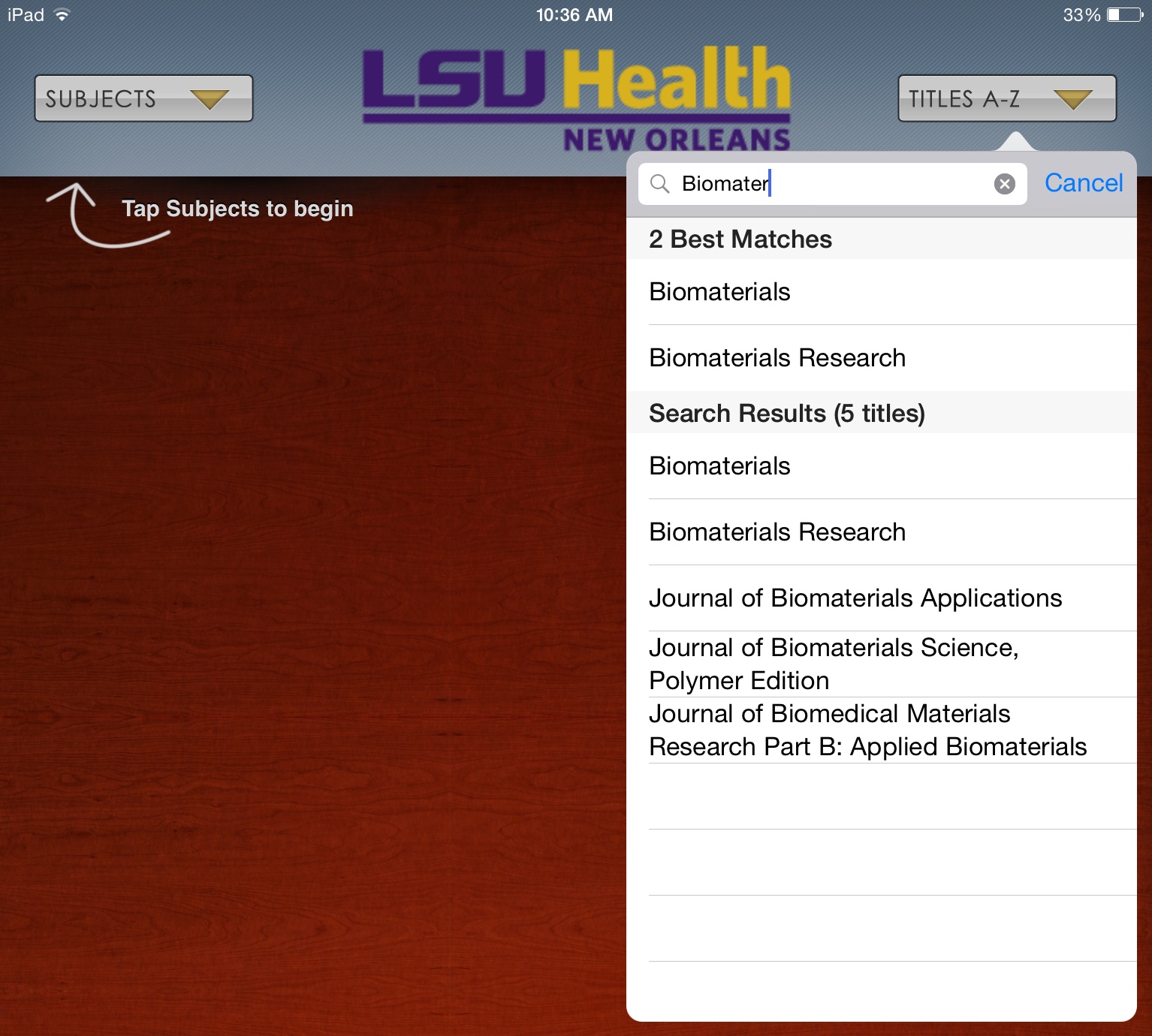 You can now choose to view any journals that pique your interest.
This should get you up and running with the BrowZine app, but stay tuned for more tips about how to use other features.
If you need any help with BrowZine or any other Library services, do not hesitate to contact us.