New BrowZine Features
BrowZine recently rolled out two new features that supplement the ability to find journals on your favorite topics and also to save articles you'd like to read later.
When you search or browse for a title and/or subject, you will now see a link to journals that although not available to view or manage through BrowZine, are available via the Library's E-Journals & E-Books A to Z List. These additional titles are available under the heading "Journals available outside of BrowZine" as shown below: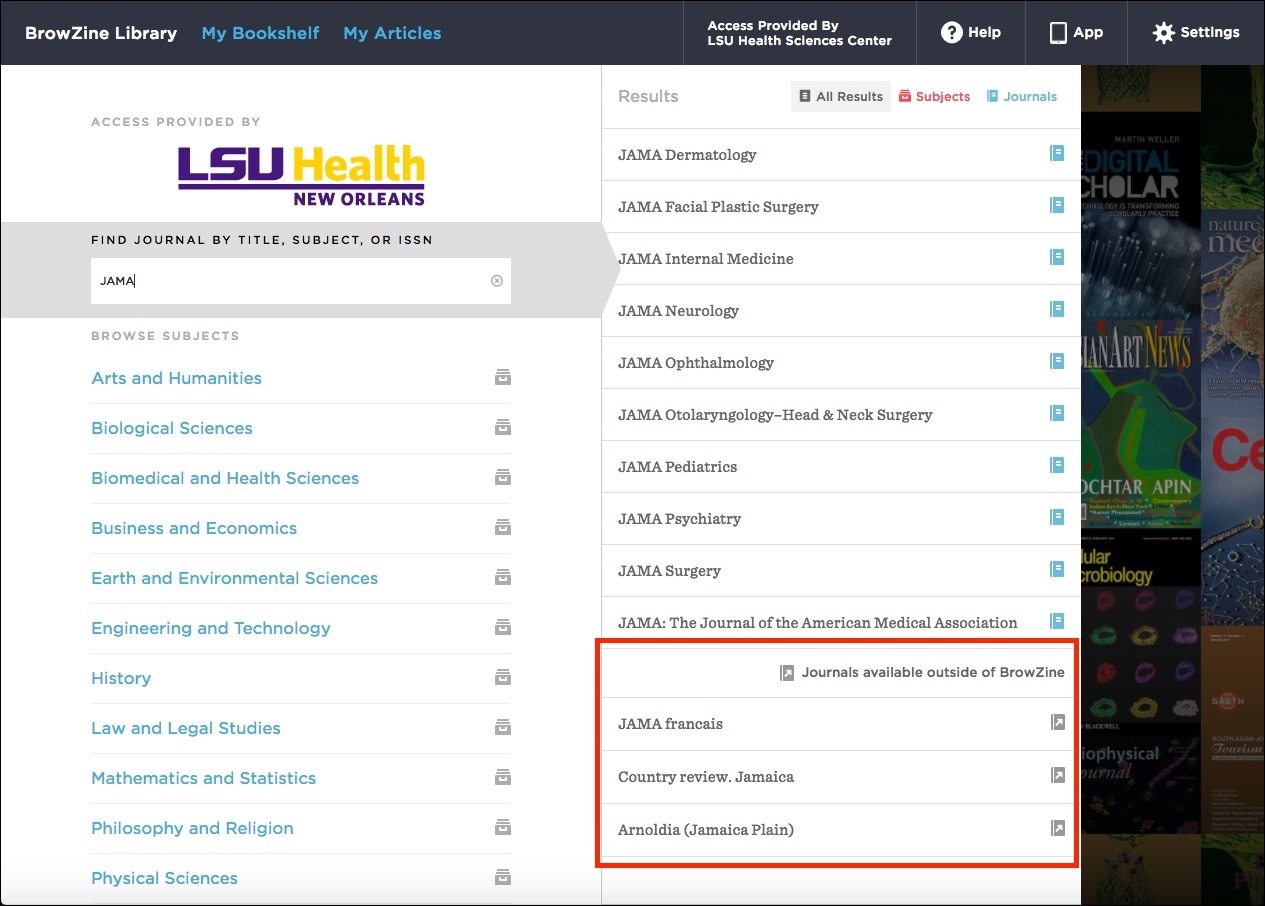 You will not be able to add these titles to your BrowZine bookshelf, but they may be helpful when you're looking for journals that pique your interest.
A second new feature just rolled out is called "My Articles." This is new to the web version of BrowZine, and builds upon an option available in the mobile version of the service. A walkthrough about this new feature, including limitations for offline browsing, is available on the About My Articles page on the BrowZine Support site.
If you need any help with BrowZine or any other Library resources, be sure to contact us.