ScienceDirect EBS Collection: Environmental Science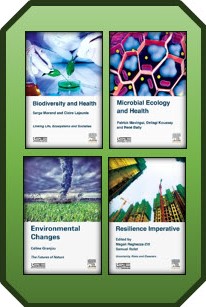 This week marks the 55th anniversary of the publication of Silent Spring by Rachel Carson. A revolutionary book of its time, Silent Spring was one of the first works to examine in depth the damage pesticides were doing to the environment.  And, by sparking awareness of the dangers, virtually gave birth to the environmental movement, consequently leading to the establishment of the Environmental Protection Agency.
What better time to spotlight the Environmental Science group of texts provided by the ScienceDirect EBS Collection available now. In this group you will find ebooks from 2013 to the present covering biodiversity and public health, radiation risk management, and one called Microbial Ecology and Health, which looks at infectious diseases from an holistic angle.
Please take some time to peruse the various categories of this collection. These ebooks are only available through June of 2018. After that, only the most-used selections will be added to our collection.