New Director of Libraries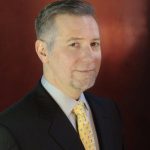 J. Dale Prince, MA, MLS joins the Libraries today as their new director. Dale most recently worked with National Network of Libraries of Medicine in the Southeastern/Atlantic Region where he was Executive Director for 7 years. He served as both the Technology and Outreach Coordinators in that office from 2002-2011. He is the National Program Committee Co-Chair for the Medical Library Association Meeting in Chicago in 2019.
A native of Arkansas and Alabama, Dale is pleased to be returning to the South with its tropical rainstorms and reliably good biscuits.
Dale will the 7th Library Director since 1931.