New link resolver/LibKey page
Regular users of the Library's link resolver in PubMed may have noticed a new screen when checking the availability of full-text for an article. Recent updates to the BrowZine/LibKey suite of products has brought not only this new screen but a slew of changes we hope will make getting to articles you need much easier.
When you click our link resolver icon in PubMed, you will often see a page that looks like this featuring a new variety of options to get that article, its supplemental content, or even to see the article within its issue in BrowZine: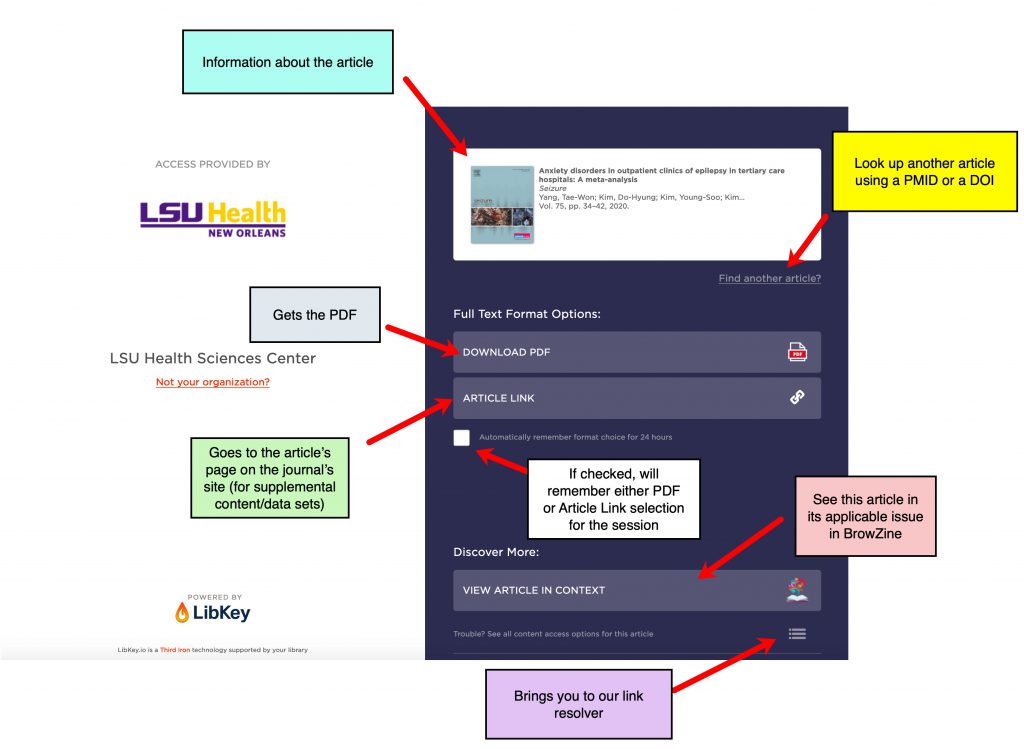 At first it may seem like quite a lot to take in, but you have the option to automatically link to the PDF when possible. When you check that box, your preference is remembered for the entirety of your session.
Although you may have noticed it when using PubMed, this screen can be seen in all of the BrowZine/LibKey products. We have more exciting news to announce in the coming days, so stay tuned for even more streamlined ways to get the articles you need!
If you need any help with this or other Library resources, contact us.