New Looks for Discovery/EDS Health and AtoZ!
Starting today, the Discovery/EDS Health search and the E-Journals & E-Books A to Z List have new looks and improved features.
For Discovery/EDS Health, the first thing you'll notice is the more streamlined appearance: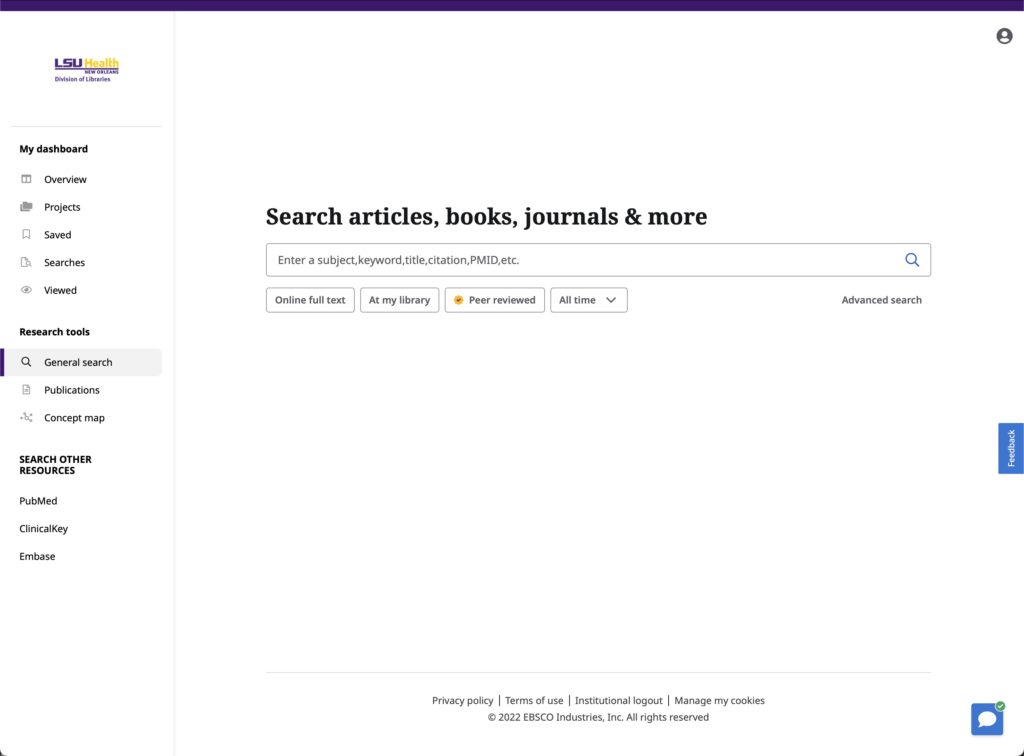 Even with this new look, the basic functions of Discovery/EDS Health remain the same. You'll still have the ability to search numerous databases at once and link to tens of thousands of ebooks and articles whenever you need information about a topic.
Linking to resources is a bit different in the new EDS. Look for the Access now menu to see where the article or ebook is available: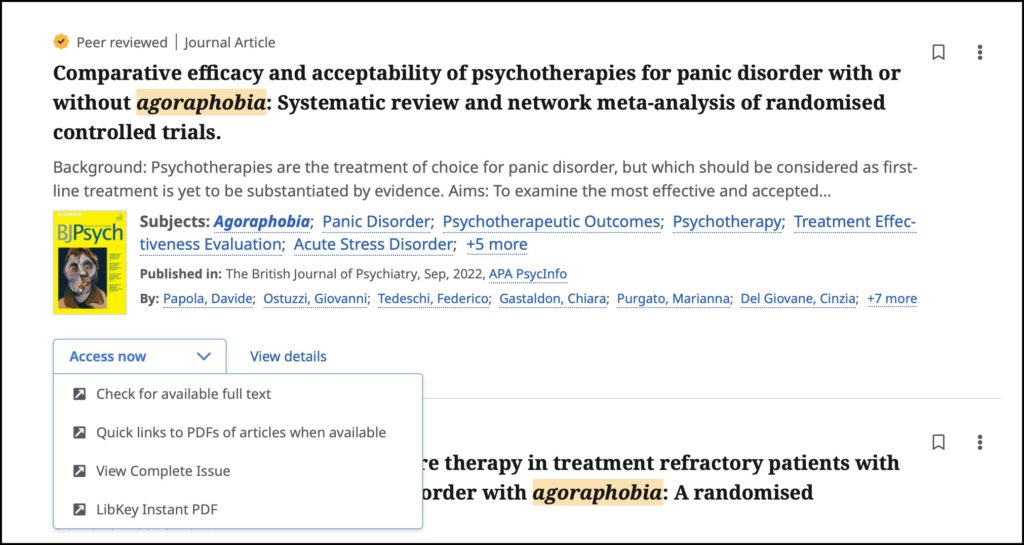 More information about the new Discovery/EDS Health search is available on our LibGuide.
The E-Journals & E-Books A to Z List has also received a makeover: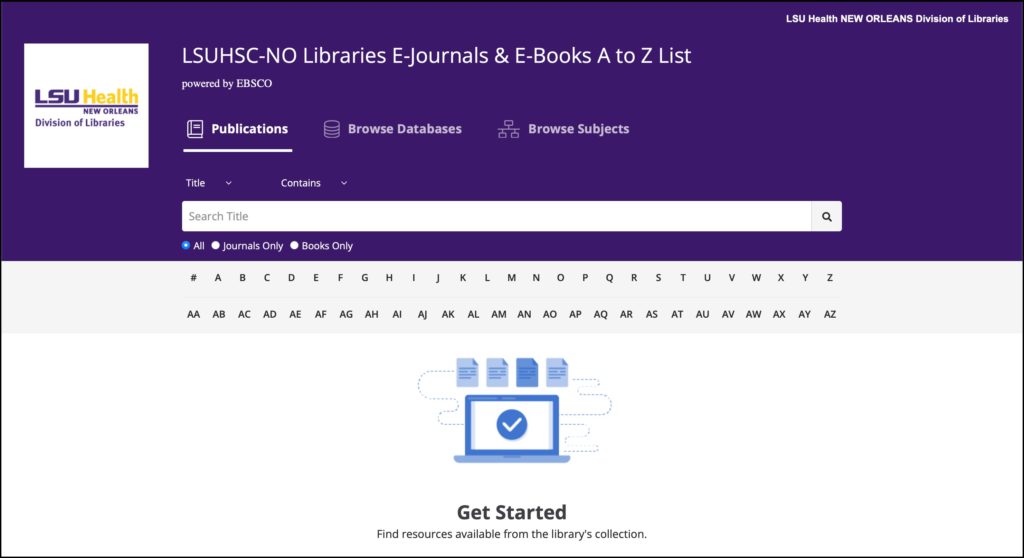 You'll still be able to browse and get links to the majority of ebooks and journals the Library subscribes to, along with the many resources available in databases, as well as a variety of free and open access titles.
This new iteration of the A to Z List also brings back a feature that has been missing for a few years. You'll once again be able to see what titles you have access to by the publisher or package of those resources by clicking the Browse Databases option: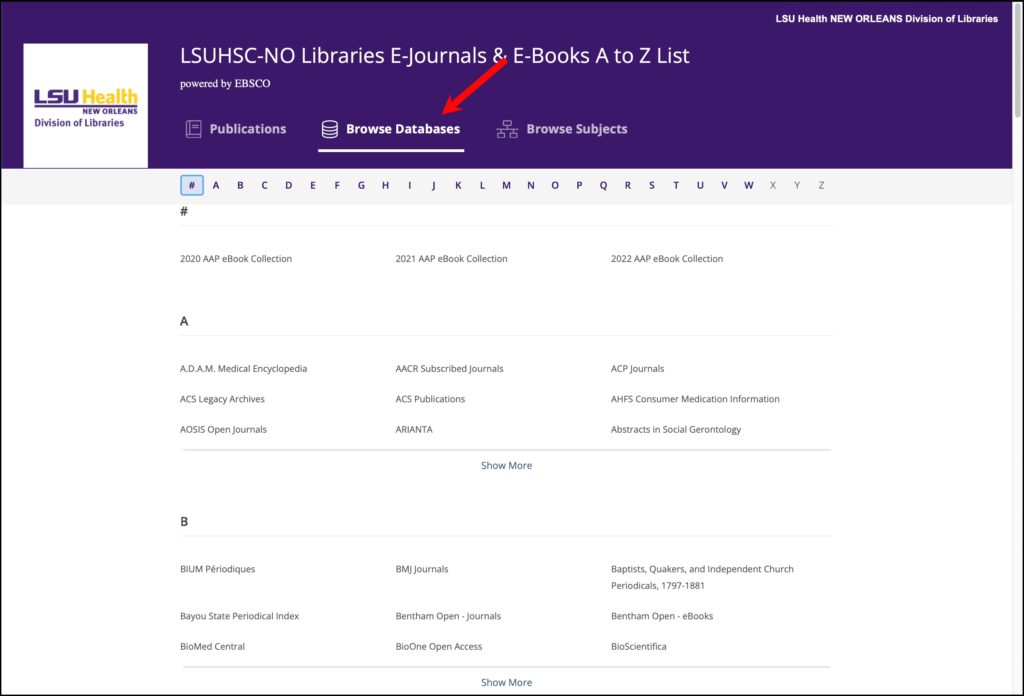 As with most Library resources, you will be asked to log in when accessing from off campus, or when connected via LSUHSC-Secure, Citrix, the VPN, or if you are in the 1542 or CALS buildings. See our Off Campus LibGuide if you need help with logging in.
We have a video about the new Discovery/EDS Health search here, and one on the new A to Z List here.
We hope you will like these changes to Discovery/EDS Health and the A to Z List, but if you have any questions or need assistance, please contact us.