Showing of Books to Promote Nutrition
The American Dietetic Association is celebrating March 2012 as National Nutrition Month! Check out their website at www.eatright.org for lots of recipes, ideas, and info, and investigate these delicious recent publications on nutrition on display here in the Isch?® Library (on the third floor next to the Library elevator):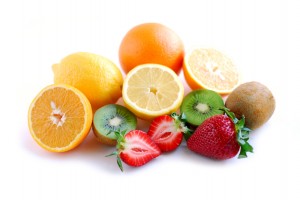 Behan E. Therapeutic Nutrition: a guide to patient education (2006).
CB Cataldo, LK DeBruyne & EN Whitney. Nutrition & Diet Therapy: principles & practice (2003).
Dudek SG. Nutrition Essentials for Nursing Practice (2006).
Escott-Stump S. Nutrition & Diagnosis-Related Care (2008).
Gershwin ME, JB German & CL Keen. Nutrition & Immunology: principles & practice (2000).
Grodner M, S Long & BC Walkingshaw. Foundations & Clinical Applications of Nutrition: a nursing approach (2007).
Hark L, & G Morrison. Medical Nutrition & Disease: a case-based approach (2003).
Katz DL, & RSC Friedman. Nutrition in Clinical Practice: a comprehensive, evidence-based manual for the practitioner (2008).
Kaufman M. Nutrition in Promoting the Public's Health: strategies, principles, & practices (2007).
Mangels R, VK Messina & M Messina. The Dietitian's Guide to Vegetarian Diets: issues & applications (2004).
Nehlig A. Coffee, Tea, Chocolate, & the Brain (2004).
Owen AL, PL Splett, & GM Owen. Nutrition in the Community: the art & science of delivering services (1999).
Snetselaar LG. Nutrition Counseling Skills for the Nutrition Care Process (2009).
Stipanuk MH. Biochemical, Physiological, & Molecular Aspects of Human Nutrition (2006).
Whitney EN. Nutrition for Health & Health Care (2007).
Whitney EN, CB Cataldo & SR Rolfes. Understanding Normal & Clinical Nutrition (2002).
Williams SR. Williams' Basic Nutrition & Diet Therapy (2005).