Library Commons A/V Rooms Available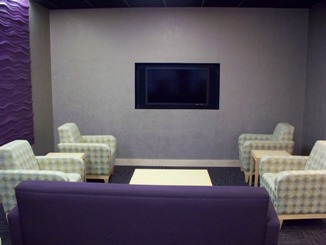 Want to practice a presentation or share notes with classmates? The Library's third floor Commons area has flat screen televisions available for use with a laptop.
Stop by the library's circulation desk and check out the cables and instructions needed to get connected, rooms are available on a first-come?Ø basis.