Link resolver tips: Google Scholar
If you use Google Scholar, you'll be happy to know that it now works with the Library's WebBridge Link Resolver!
When on campus, you will automatically see a link for "Full text at LSUHSC-NO" next to the citations it has determined we can access: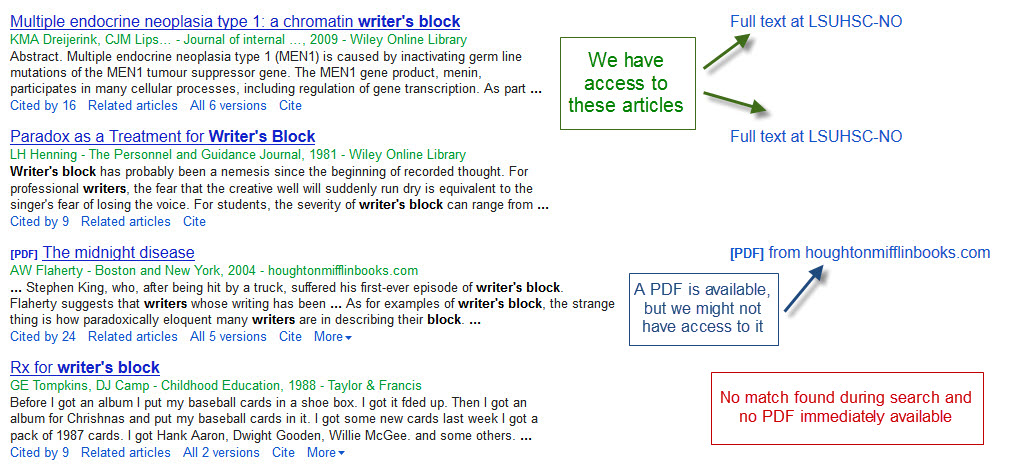 However, unlike other databases and sites where the WebBridge Link Resolver is available, when you click on the "Full text at LSUHSC-NO" link you will see the following offering you two choices to link to the full-text of the citation: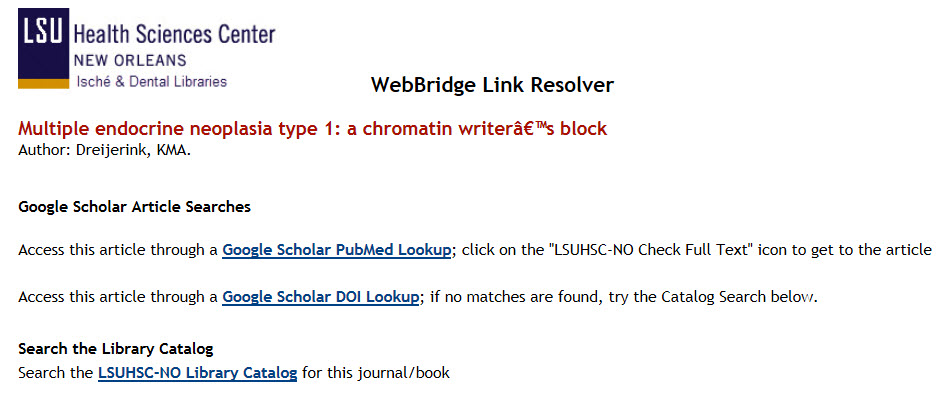 As a result of the different information that Google Scholar sends, the first link searches PubMed and will use the link resolver to get to the article, whereas the second link will search for a DOI and link through CrossRef. In either case, if you do not find a match you will still have the opportunity to search INNOPAC, the Library's online catalog, for the journal or book.
To configure Google Scholar to display the "Full text at LSUHSC-NO" links when searching off-campus, you will need to start with going to the Settings: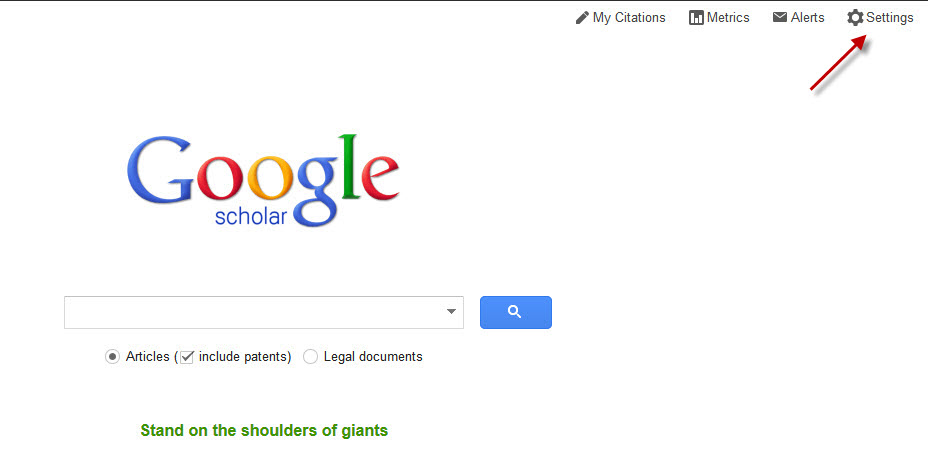 Then choose "Library Links" in the left column and perform a search for LSU, LSUHSC, Louisiana, or New Orleans to find the library under the name "LSU Health Sciences Center New Orleans Libraries" and check the corresponding box to select it: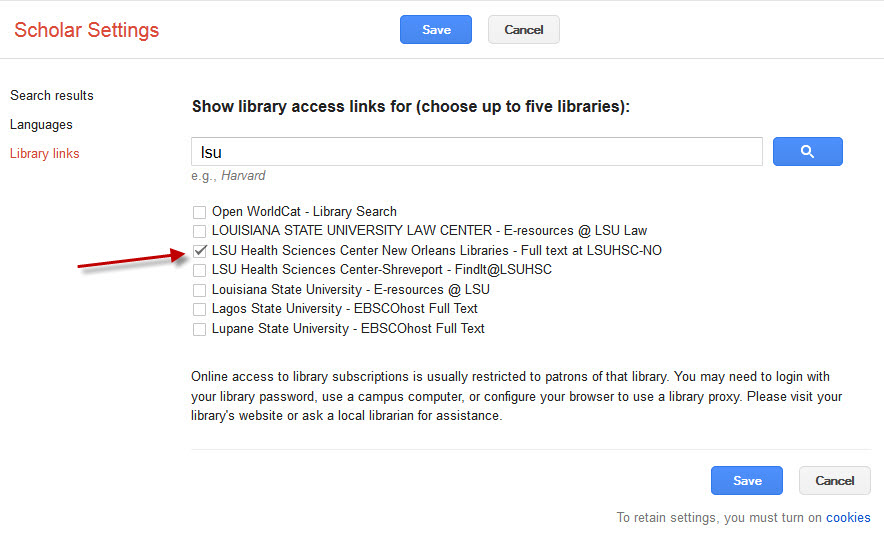 Then click "Save" and the "Full text at LSUHSC-NO" links will appear on Google Scholar as long as you don't clear the history or cookies from your browser. Additionally, off-campus access will require your barcode and PIN to access articles.
If you need more information about the WebBridge Link Resolver, a handout is available as well as a LibGuide highlighting tips and tricks for using the service.