Library Scares up a Ghoulish Display for Halloween
In observance of the upcoming holiday, the Library has scared up a Halloween-
inspired book display. The diversity of these materials shows how historically and culturally societies have drawn links between magic, folklore, and the medical field.
Books from our collection include: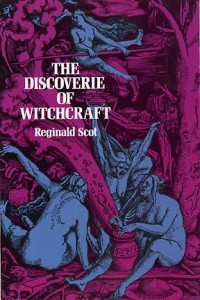 Medical Man and the Witch during the Renaissance
CoronerÔÇÖs Journal: Stalking Death in Louisiana
From Witchcraft to World Health
Etruscan Magic & Occult Remedies
The Other World: Spiritualism and Psychical Research in England
andTrick or Treatment: How and When Psychotherapy Fails.
Journal articles highlighted in the display were found via PubMed and can be accessed by LSUHSC students, faculty, and staff:
"Health, Hygiene and Haunted Houses"
"Not Just a Vampire Repellant: The Adverse Effects of Garlic Supplements in Surgery"
"Becoming a Vampire Without Being Bitten: The Narrative Collection-Assimilation Hypothesis"
"Scaring the Monster Away: What Children Know about Managing Fears of Real and Imaginary Monsters"
"Lycanthropy as a Culture-Bound Syndrome: A Case Report and Review of the Literature"
The Library will be open during its normal hours this week, so come by and take a look at the spooky things we've found!