BrowZine search options expanded
If you use BrowZine, you might have come across times when you wanted an issue from a year earlier than currently listed, were looking for a journal that was not included, or needed an article where the full-text was not available. We are happy to report that recent enhancements have supplemented your ability to browse more journals and articles.
For the web version, if you find a journal in BrowZine and you would like to see issues earlier than the years that are available click the "View all back issues and sources for this title" after you click the "Change Year" link: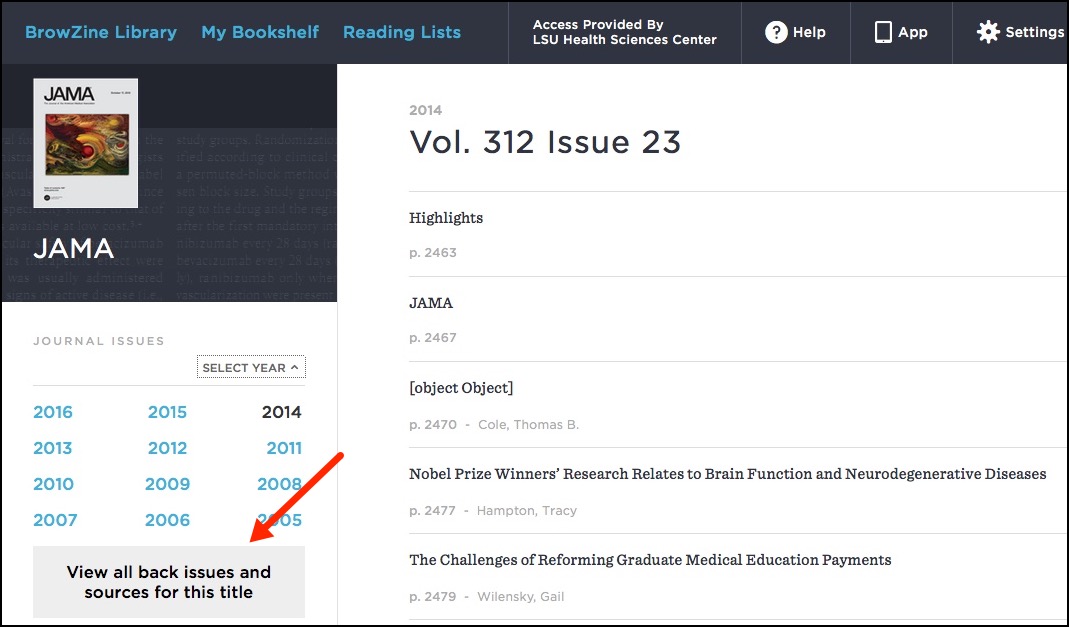 This will bring you to a search of the E-Books & E-Journals A to Z List and shows any additional years and sources the Library has for the full-text of that journal.
Also only available in the web version, if you cannot locate a journal when you search for it, BrowZine now gives you the option to search the E-Books & E-Journals A to Z List for that title:

Finally, a third new feature for the Library's BrowZine will work in both the web and mobile versions. When you come across an article that might not be available due to restrictions that delay the availability of that article from the source BrowZine uses for the journal, you can now check the Library's WebBridge Link Resolver for any other places where the full-text is currently available.
If you see a notice that new full-text is unavailable for a journal for a stated amount of time and the article you wish to view is within that time frame, click on the article's title. In the web version you will see the following notice giving you the opportunity to check for the availability of the article through the link resolver:

If you run across a similar situation when using the app version of BrowZine, click the article title and then "Open" in the popup window that appears: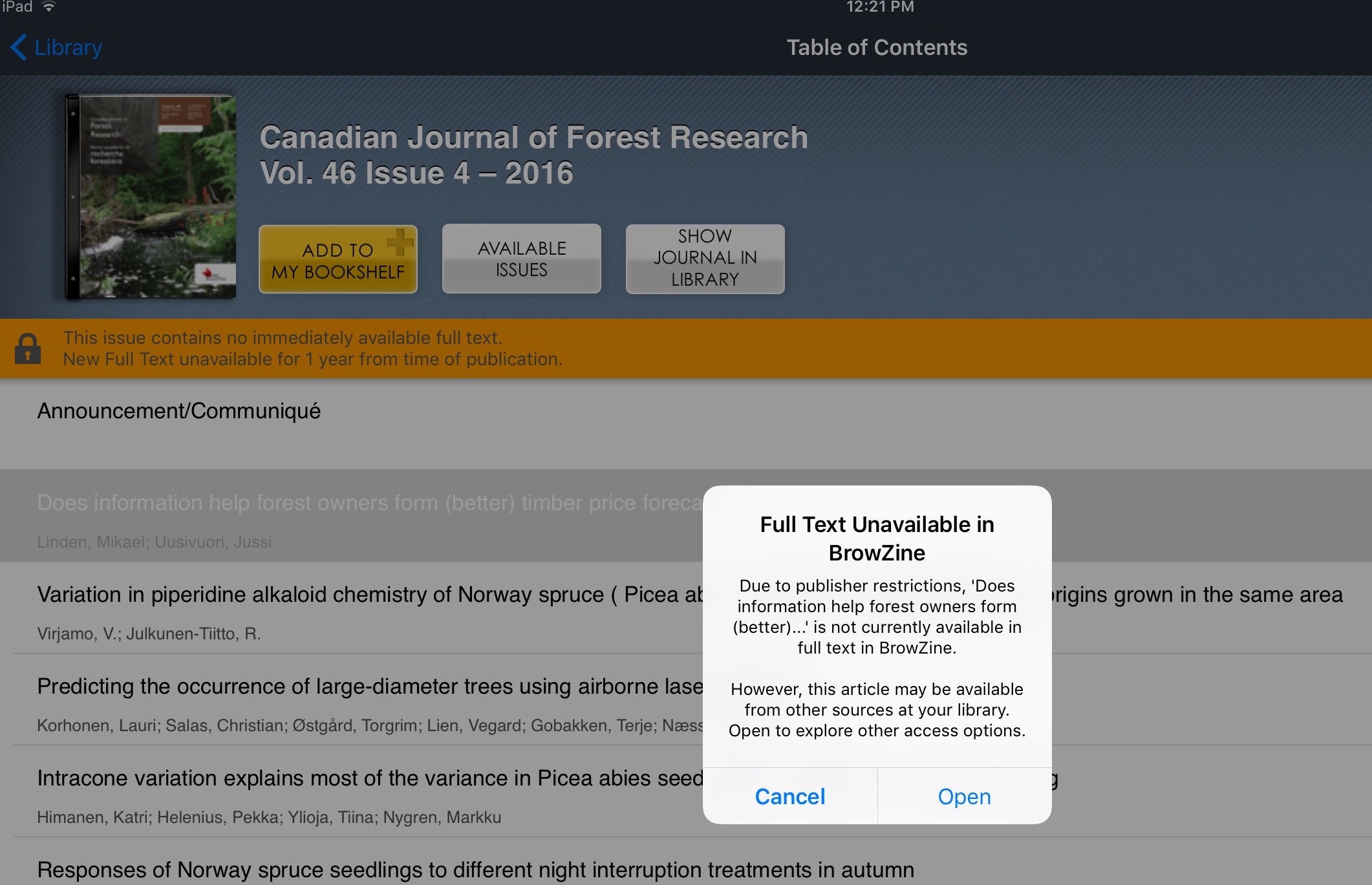 Hopefully these new features will help you when you're using BrowZine, but if you need any assistance please do not hesitate to contact us.