Cambridge journals and security warnings
The web addresses for all Cambridge University Press journals have changed and as a result you will see a message regarding the security certificate for the new location. Although in this case there is no real danger in proceeding to the new site, you will need to add a security exception to your browser in order to view content from these journals. Each browser handles this situation in a different way, so hopefully the following will help you get to that Cambridge content.
For Chrome, click on "Advanced" and then click the link that begins with "Proceed to…"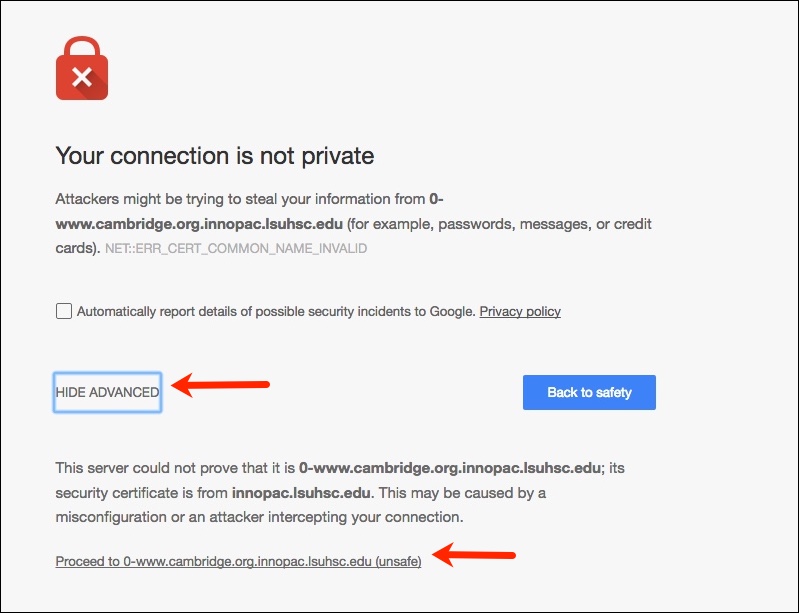 In Internet Explorer, click the link "Continue to this website (not recommended)"

In Firefox, first click the "Add Exception" button: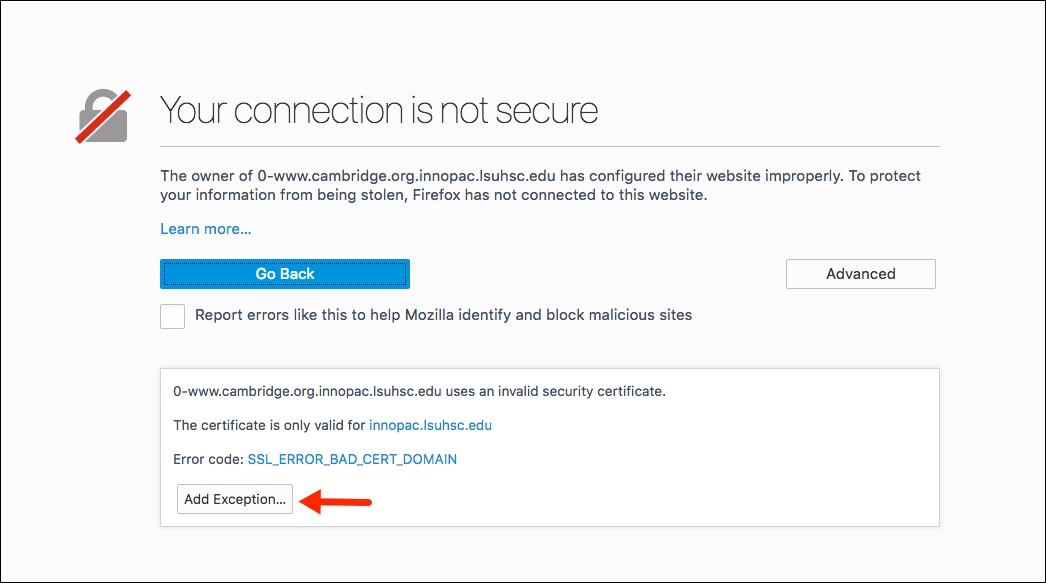 Then click "Confirm Security Exception"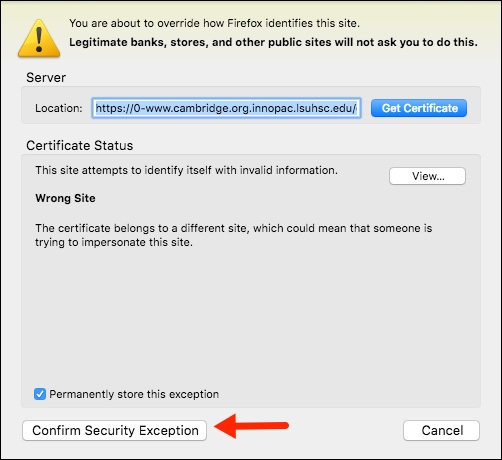 Finally, for those for whom Safari is your browser of choice, you just need to click the "Continue" button in the window that pops up: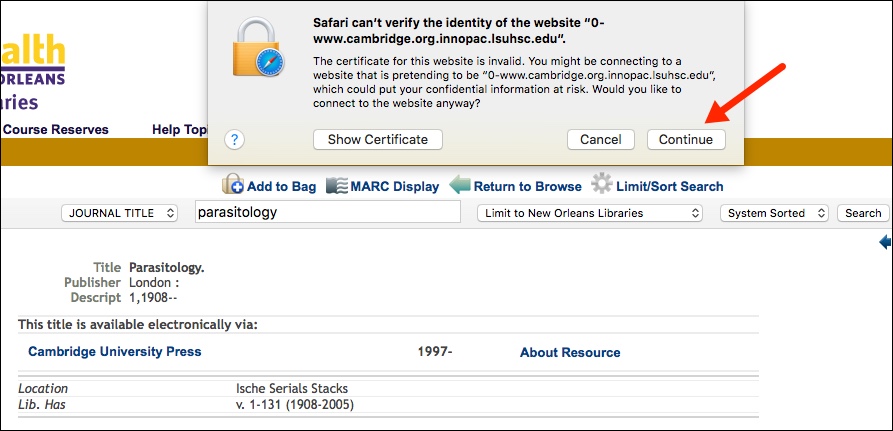 Regardless of which browser you use, once you add this exception you will now be able to proceed to any journals from Cambridge without further harassment.
If you need any help with this or other Library resources, do not hesitate to contact us.