Prepub articles now available in BrowZine
If you use BrowZine to keep track of your favorite journals or to discover new ones, a recent update has brought the ability to scan articles that have yet to be assigned to a specific issue of a journal. These prepublication or epub ahead of print articles are now available through the "Articles in Press" link in the web and mobile versions of BrowZine.
On the web version, once you've found a journal you would like to peruse, look for the "Articles in Press" link just below the journal's image: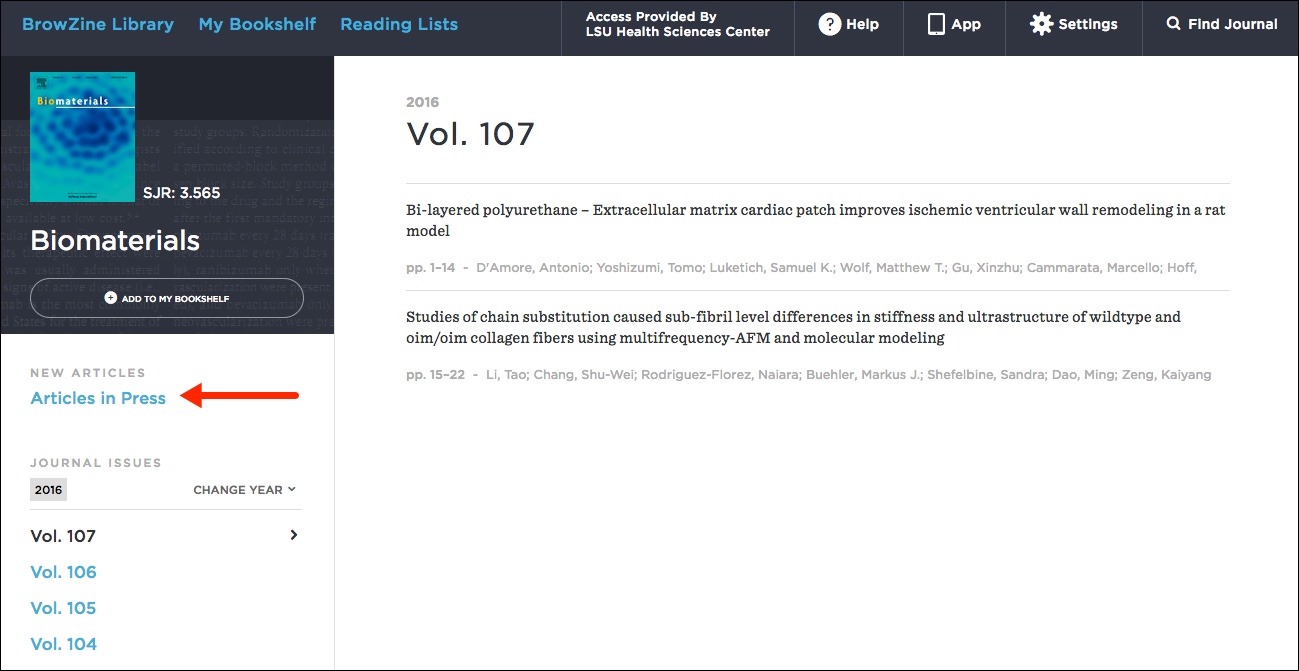 On the Android and iOS apps, tap the "Available Issues" button, and you will now see these early view articles at the top of the list of available issues: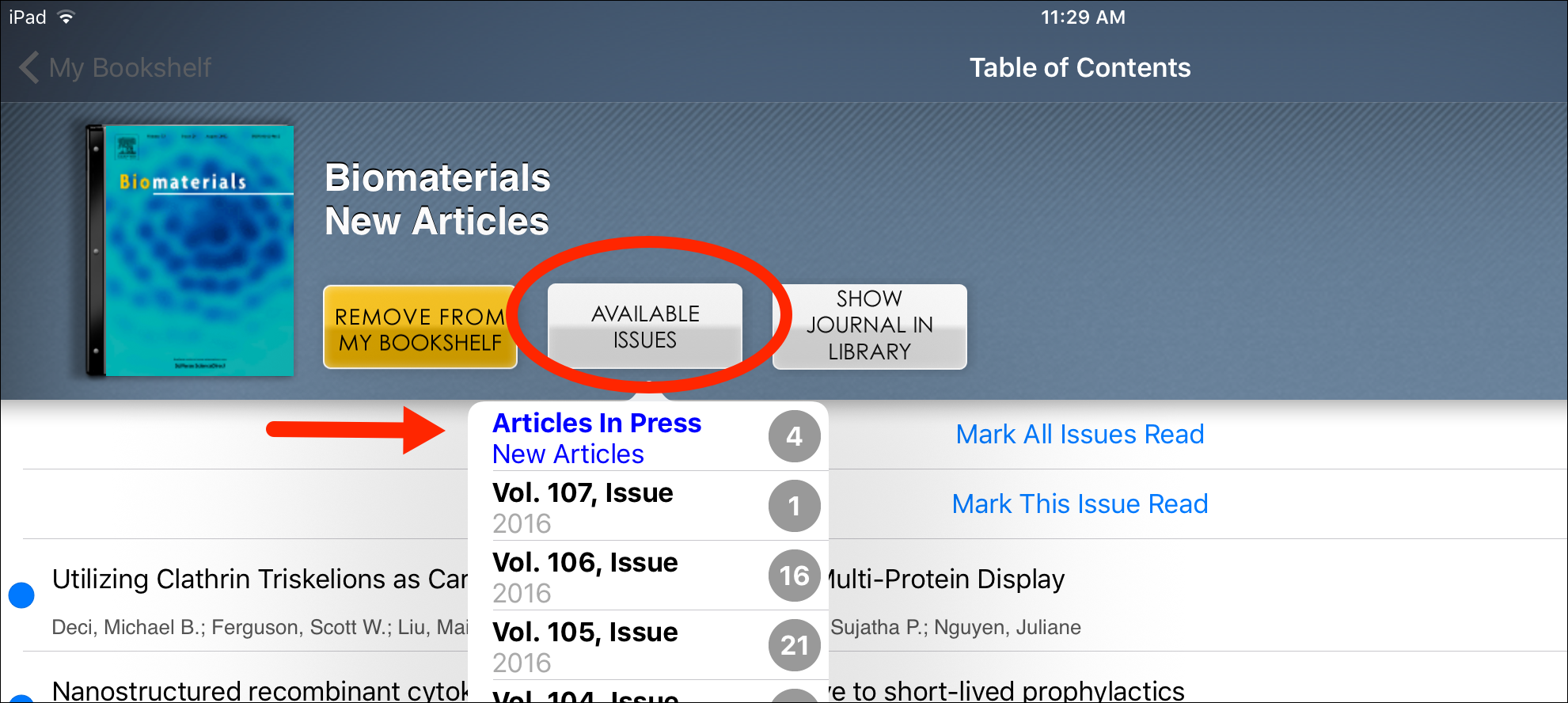 For more information about the Library's version of BrowZine, check out our LibGuide with information on how to use this great service to keep up on current journal literature.
If you need any assistance with this or any other resources available from the Library, please do not hesitate to contact us.