ScienceDirect EBS Collection: Biochemistry, Genetics, and Molecular Biology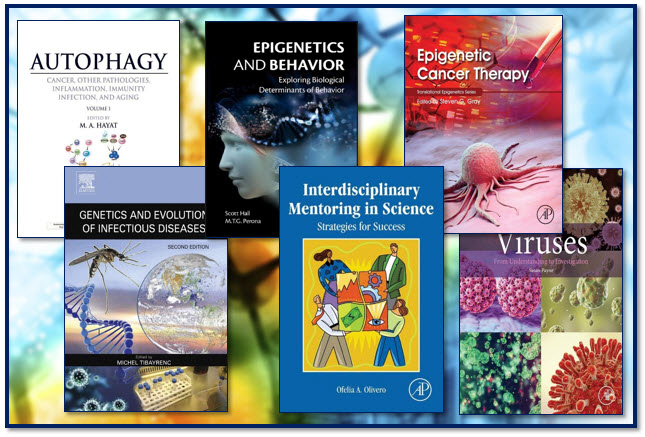 In this week's exploration of the new ScienceDirect EBS Collection, we are spotlighting a category that should be of great interest to the LSUHSC community. Biochemistry, Genetics, and Molecular Biology is an offering of ebooks that contains topics some might consider essential to our mission. There are books on stem cells, tissue engineering, nutrition, and infectious diseases. There are several texts about epigenetics and its various applications, including cancer therapy and behavioral research. If you're looking for something new on animal models and the care of laboratory animals, it's in here. There are also books on professional development in this field you might want to explore.
The ScienceDirect EBS Collection provides full-text access to hundreds of books across a wide spectrum of disciplines. We are excited about this opportunity to review new and relevant books, some of which aren't even available in print, with the possibility of adding them to our permanent electronic book collection. For the next seven months, you can browse and review books in your field of interest that you might not be able to explore elsewhere. And, at the end of the review period, we will be adding those books which receive the most hits. So please take some time to delve into this collection.  Maybe you will find the perfect book – or books! – for your research needs.