New look for the Link Resolver
Today we've launched a new and hopefully improved look for the WebBridge LR Link Resolver results page. All of the links you're used to are still there, but now they're in a slightly different presentation: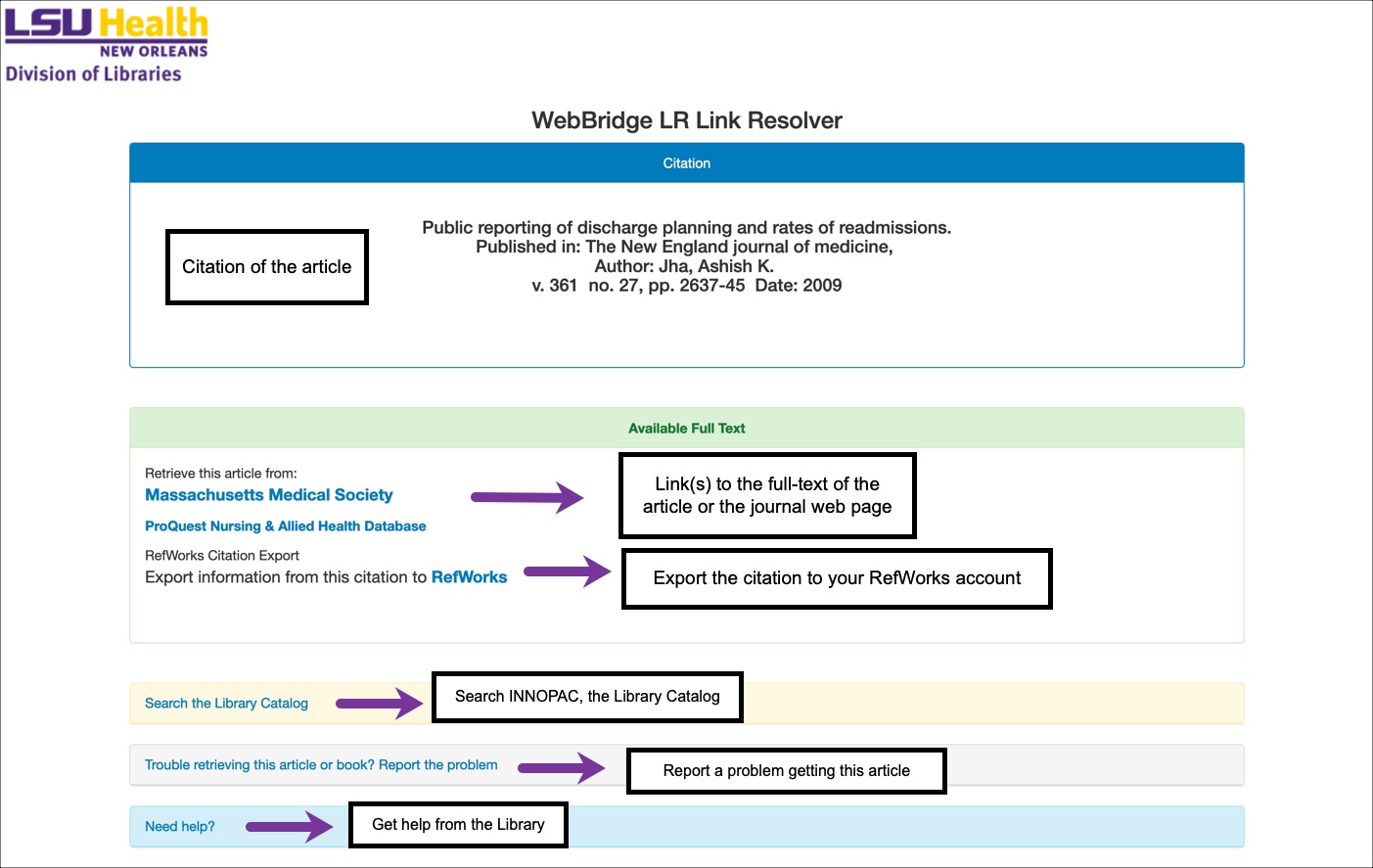 If you need more information about the WebBridge Link Resolver, you can take a look at the LibGuide that will walk you through the basics.
Need help with this or any other Library resources? Please contact us.