LibKey.io makes finding articles easy!

We are happy to announce the availability of a new product from Third Iron, makers of BrowZine, LibKey Link, and LibKey Nomad, that makes getting articles using just a PMID and DOI not only possible but also incredibly easy!
This new product is called LibKey.io and it combines the easy linking you've enjoyed from the other Third Iron products with our Library's journal holdings and link resolver to make retrieving articles as simple and easy as it has ever been.
You can access LibKey.io from the Library's homepage under the Quick Links section: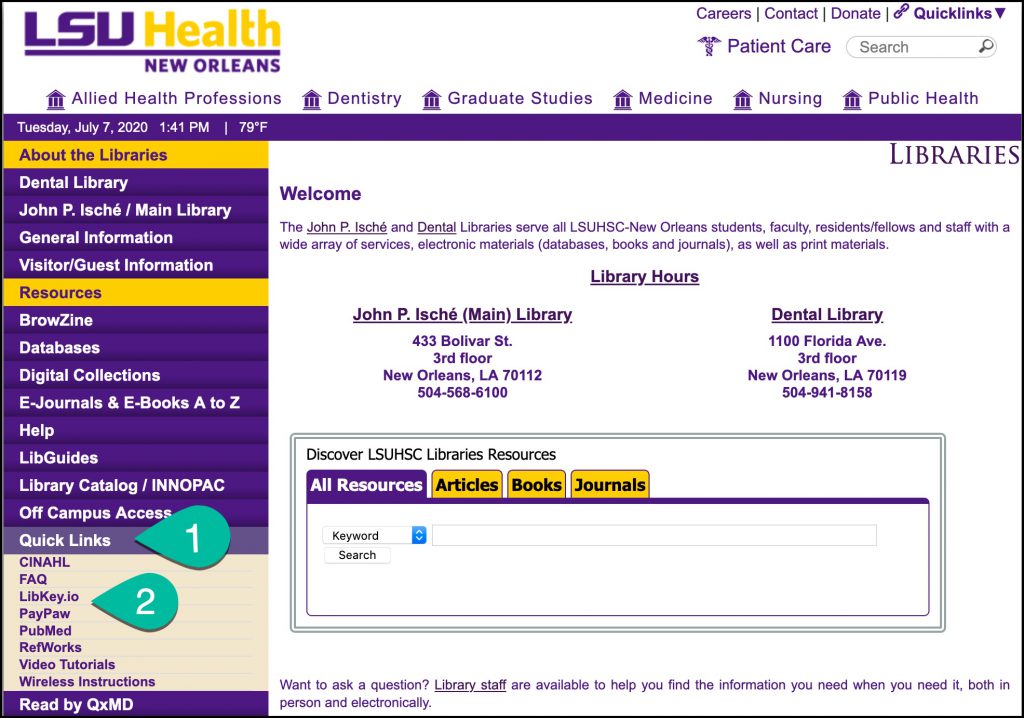 Once you click the LibKey.io link, you will see a page where you can enter a PMID or a DOI for the article you need: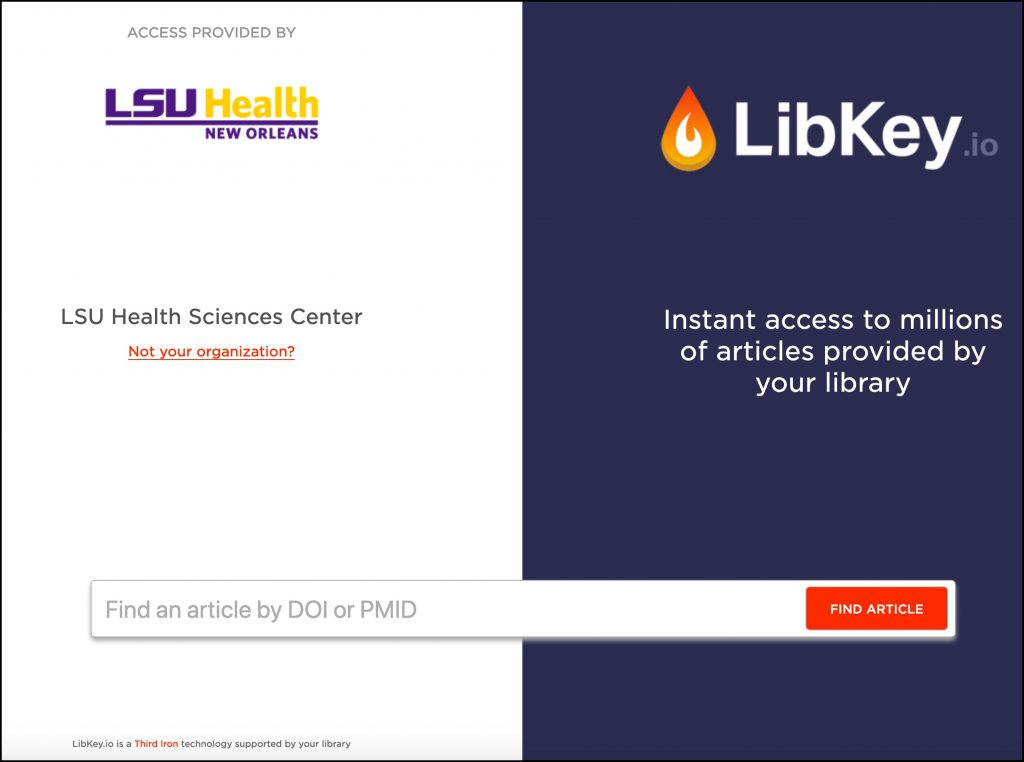 Once you enter a PMID or a DOI, you will be presented with a page that typically has many options for getting that article: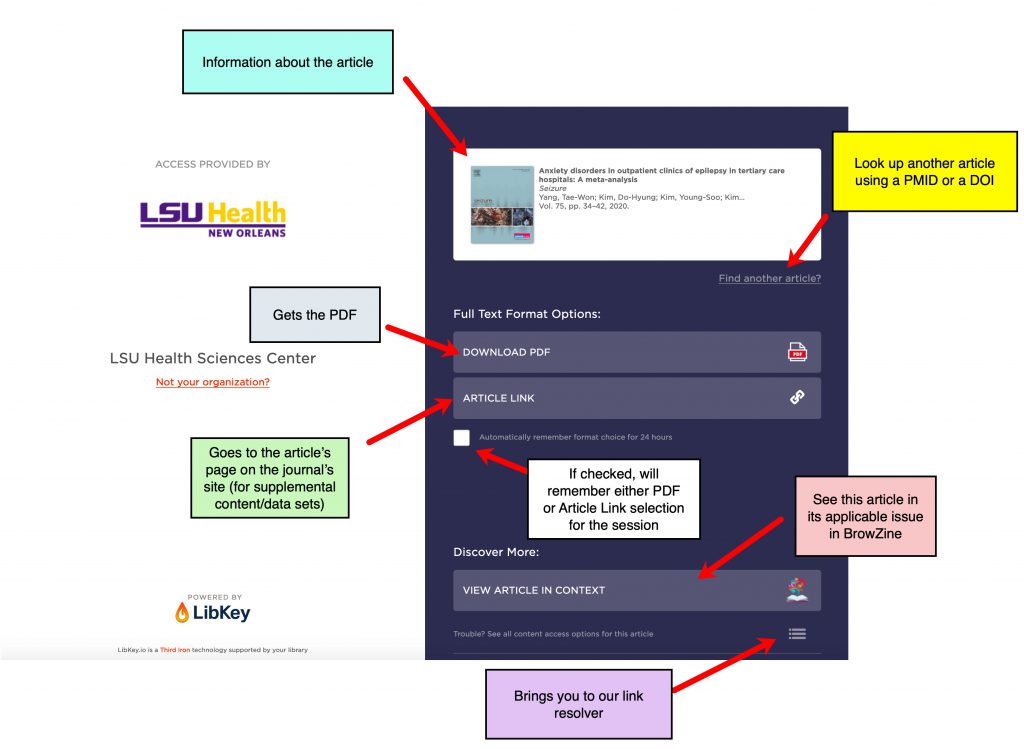 In some cases or if there are no sources for the full text of that article, you will be brought to our WebBridge LR link resolver where you may find other sites where the article is available or the option to request it through Interlibrary Loan.
You can find out more about LibKey.io in this new section of the BrowZine LibGuide, including a quick video walk through. We hope you will find this new service helpful, but if you have any questions about this or any other Library resources, please contact us.