E-mail log in for resources now working
UPDATE: The problem with using e-mail to log in to Library resources appears to have been fixed. However, if you run into any trouble, you can always use one of the alternate log in methods described below.
We are currently experiencing issues with the system that allows you to log in to Library resources using your e-mail. This problem also affects web mail.
All connections through Citrix appear to be working fine at the moment.
If you have a Library barcode and PIN, you can use that to log in by clicking on the green bar when you get to this screen: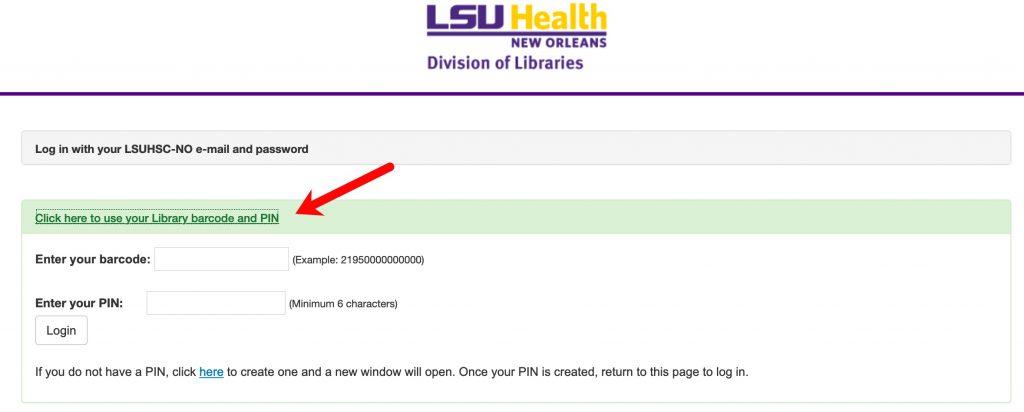 You can also log in here using your LSUHSC-NO user i.d. (everything before the @lsuhsc.edu in your e-mail address) and your current password.
If you need any help with this or any other Library resources, please contact us.