Use PubMed? Then get LibKey Nomad!
It can be a struggle getting to articles when searching PubMed. Although we suggest you use our link to PubMed that turns on our link resolver, we know that's not always the most convenient way. There is, however, a nifty little tool that makes getting articles in PubMed really easy.
LibKey Nomad is a handy browser plugin that enhances PubMed and brings the Library's journal holdings to you. It is available for Chrome, Firefox, Edge, Vivaldi, and Brave browsers.
When installed, you will see PubMed come to life with new links to articles: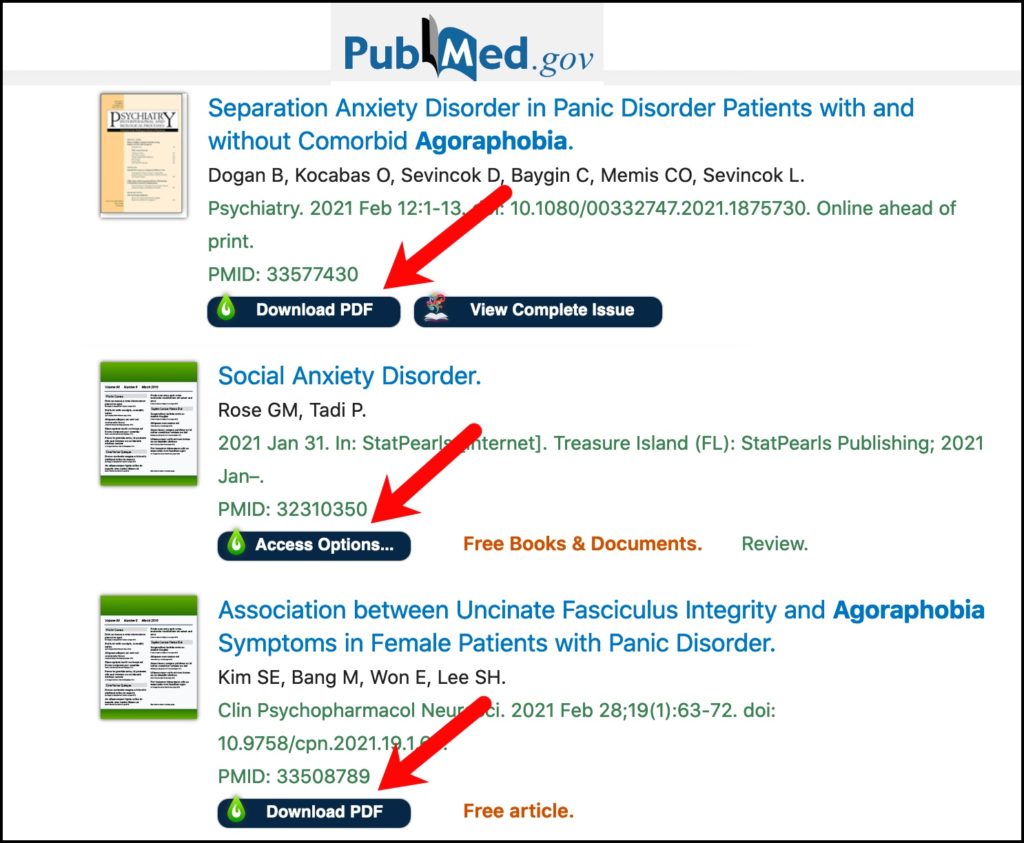 You can get to articles directly from your search results, so no more clicking back and forth to view the abstract and then see if we have access to that article!
Installing LibKey Nomad is easy. Just start at https://libkeynomad.com and then choose your browser. Once you've installed it, search for LSU and then choose "LSU Health Sciences Center":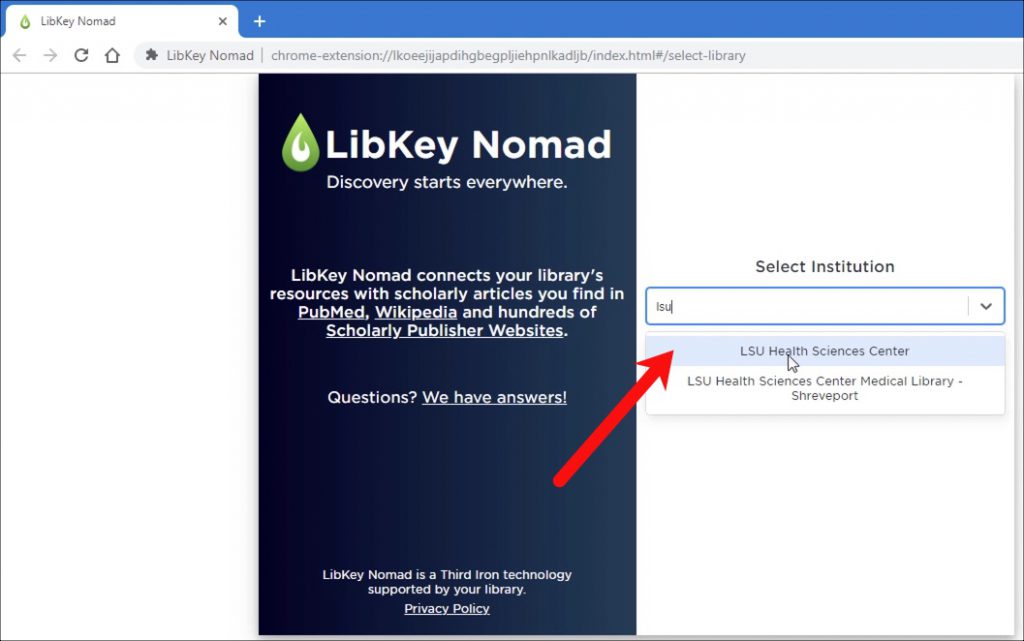 Now you're good to go and you'll wonder how you ever searched PubMed without LibKey Nomad.
The benefits of LibKey Nomad are not exclusive to PubMed; if you search Scopus or Web of Science, this tool also works with those sites.
More information about setting up and using LibKey Nomad can be found on our LibGuide. However, if you need any information about this or any other Library resources please contact us.