Holiday Reading from LSUHSC-NO Researchers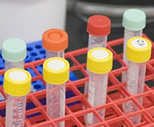 Just in time for your Winter Break reading, eight articles authored by LSUHSC-NO researchers are being displayed in the Library. The publications on are on view in the Library's Reference area (near the Library elevator) on the third floor of the Resource Center Building, and are also part of the Library's Faculty Publications Database.
The Faculty Publications Database includes publications authored by at least one member of the LSUHSC-New Orleans faculty, 1998 – present. Access to this database is available to the public. The database is linked from the Library web page here. This page includes a handy link to a PDF of the monthly bibliography of display articles. To add your faculty publications, or for questions about this database, contact Kathy Kerdolff.
LSUHSC-NO authors are shown in bold print:
Bowman SH, Moreno-Walton L, Ezenkwele UA, Heron SL. "Diversity in emergency medicine education: Expanding the horizon." Academic Emergency Medicine.?á2011; 18(10 Suppl 2):S104-S109.
Busso CS, Wedgeworth CM, Izumi T. "Ubiquitination of human AP-endonuclease 1 (APE1) enhanced by T233E substitution and by CDK5."?áNucleic Acids Research.?á2011; 39(18):8017-8028.
Cefalu CA. "Theories and mechanisms of aging."?áClinics in Geriatric Medicine.?á2011; 27(4):491-506.
Kluka EA. "Emerging dilemmas with methicillin-resistant staphylococcus aureus infections in children."?áCurrent Opinion in Otolaryngology & Head & Neck Surgery.?á2011; 19(6):462-466.
Paige JT, Yang T, Suleman R, Chauvin S, Alleyn J, Brewer M, Hoxsey R. "Role of instruction method in novices' acquisition of minimally invasive surgical basic skills."?áJournal of Laparoendoscopic & Advanced Surgical Techniques.?á2011; 21(8):711-715.
Rice KL, Bennett M, Gomez M, Theall KP, Knight M, Foreman MD. "Nurses' recognition of delirium in the hospitalized older adult."?áClinical Nurse Specialist.?á2011; 25(6):299-311.
Sanchez RL, Ramsay AJ, Foster TP. "Efficient generation and rapid isolation via stoplight recombination of herpes simplex viruses expressing model antigenic and immunological epitopes."?áJournal of Virological Methods.?á2011; Oct 20(epub).
Walvekar RR, Peters G, Hardy E, Alsfeld L, Stromeyer FW, Anderson D, DiLeo M. "Robotic-assisted transoral removal of a bilateral floor of mouth ranulas."?áWorld Journal of Surgical Oncology.?á2011; 9:78.