Faculty Research Highlighted
Eight recent articles authored by LSUHSC-NO researchers are on display in the Library. The publications on are on view in the LibraryÔÇÖs Reference area (near the Library elevator) on the third floor of the Resource Center Building, and are also part of the LibraryÔÇÖs Faculty Publications Database.
The Faculty Publications Database includes publications authored by at least one member of the LSUHSC-New Orleans faculty, 1998 ÔÇô present. Access to this database is available to the public. The database is linked from the Library web page?áhere. This page includes a handy link to a?áPDF?áof the monthly bibliography of display articles. To add your faculty publications, or for questions about this database, contact?áKathy Kerdolff.
LSUHSC-NO authors are shown in bold print: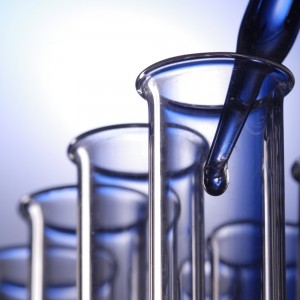 Chen K, McAleer JP, Lin Y, Paterson DL, Zheng M, Alcorn JF, Weaver CT, Kolls JK. "Th17 cells mediate clade-specific, serotype-independent mucosal immunity." Immunity. 2011; 35(6): 997-1009.
Li YY, Alexandrov PN, Pogue AI, Zhao Y, Bhattacharjee S, Lukiw WJ. "miRNA-155 upregulation and complement factor H deficits in down's syndrome." NeuroReport. 2012; 23(3):168-173.
Liu SJ, Savtchouk I. "Ca 2+ permeable AMPA receptors switch allegiances: Mechanisms and consequences." Journal of Physiology. 2012; 590(1): 13-20.
Melvan JN, Siggins RW, Stanford WL, Porretta C, Nelson S, Bagby GJ, Zhang P. "Alcohol impairs the myeloid proliferative response to bacteremia in mice by inhibiting the stem cell antigen-1/ERK pathway." Journal of Immunology. 2012; 188(4): 1961-1969.
Russo VM, Graziano F, Peris-Celda M, Russo A, Ulm AJ. "The V2 segment of the vertebral artery: Anatomical considerations and surgical implications – laboratory investigation." Journal of Neurosurgery. Spine. 2011; 15(6): 610-619.
Taylor T, Zitzmann MB. "Dipylidium caninum in a 4-month old male." Clinical Laboratory Science. 2011; 24(4): 212-214.
Xiao L, Gao L, Lazartigues E, Zucker IH. "Brain-selective overexpression of angiotensin-converting enzyme 2 attenuates sympathetic nerve activity and enhances baroreflex function in chronic heart failure." Hypertension. 2011; 58(6): 1057-1065.
Yano J, Noverr MC, Fidel PL, Jr. "Cytokines in the host response to candida vaginitis: Identifying a role for non-classical immune mediators, S100 alarmins." Cytokine. 2012; 58(1): 118-128.