Link Resolver Tips: Prepub Articles
In order to keep up with the fast-paced world of scholarly research, many electronic journals make available articles that have been accepted for publication but do not yet have a volume, issue, or page number assigned. These prepublication articles are also indexed in PubMed with the designation "Epub ahead of print:"

The WebBridge Link Resolver, however, needs complete citation information in order to get you to the full-text of an article, so these prepub or Epub ahead of print articles require different handling in order for the linking to work correctly. As a result, when you click the "Check Full Text" icon in a citation, you may see an additional link that will help you get the full-text of these prepub articles: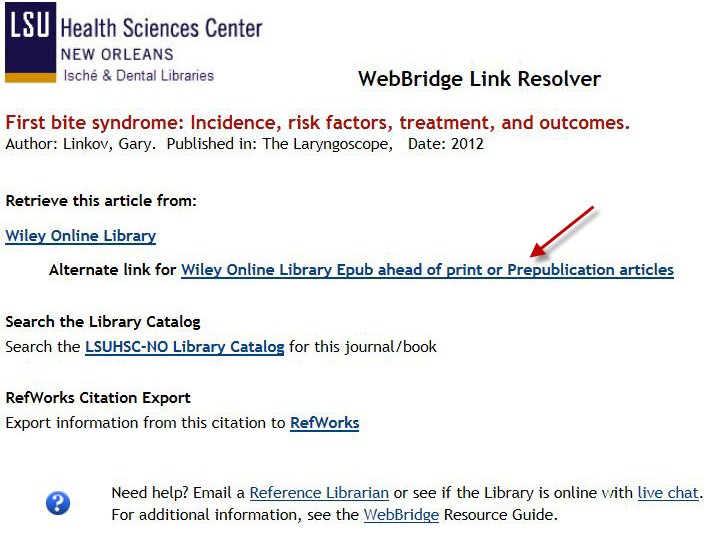 These alternate links will not display for every citation, but they can be used if the first link for a source does not work.
If you run into troubles with not only the prepub articles or anything else involving the WebBridge Link Resolver, you can refer to the LibGuides link resolver help page. A handout with a basic guide to how to navigate the link resolver is also available.