Ovid now with link resolver!
For those who use Ovid as their preferred choice for searching, there is good news: the WebBridge Link Resolver has been added allowing you to check for the availability of an article through the click of one icon. You will see the "Check Full Text" icon first with the search results summary: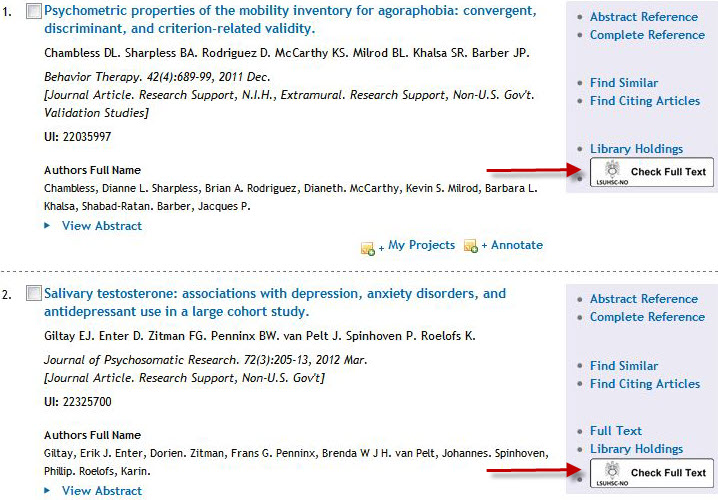 You will also see the same icon when viewing the abstract of any citation. When you click the link resolver icon a new window will open showing any sources where that article is available. If no matches are found, you will have the opportunity to request the article through the ILLiad Interlibrary Loan service.
If you need more information about the WebBridge Link Resolver, please check out this handout or the link resolver LibGuides page.