HaPI problems with link resolver
With the recent switch to EBSCOhost as our provider for HaPI (Health and Psychosocial Instruments), a complication has popped up: if you click the "LSUHSC-NO Check Full Text" icon you will not find a match for the article. This is occurring because there is a problem with the information sent from HaPI to our WebBridge Link Resolver.
If you click the icon, you will probably see a link to request the article via Interlibrary Loan, even though we may actually have access to that article. The best thing to do at this point will be to search the library's catalog through the link provided on the link resolver page: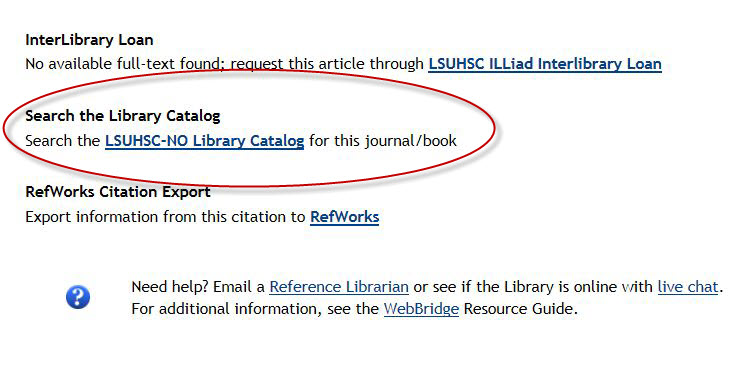 We will update as soon as this problem is resolved. However, if you need any help with this or any other Library resources, please contact us.