February's Faculty Research Alert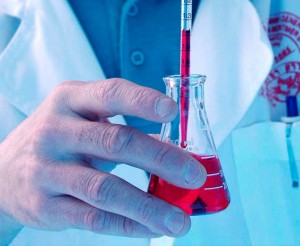 Come by the Library to view the eight new faculty publications by LSUHSC-NO researchers that will be displayed during the month of February.
These can be physically viewed in the Reference area (near the?áLibrary elevator), on the third?áfloor of the Resource Center Building. These items are also part of the LibraryÔÇÖs Faculty Publications Database.
The Faculty Publications Database includes publications authored by at least one member of the LSUHSC-New?áOrleans faculty, 1998 ÔÇô present. Access to this database is available to the public.
The database is linked from the Library web page?áhere. This page includes a handy link to a?áPDF?áof the monthly bibliography of display articles. To add your faculty publications, or for questions about this database, contact?áKathy Kerdolff.
LSUHSC-NO authors are shown in bold print:
Xu F, Stoner BP,

Taylor SN

, Mena L,

Martin DH

, Powell S, Markowitz LE. ÔÇ£ÔÇÿTesting-onlyÔÇÖ visits: An assessment of missed diagnoses in clients attending sexually transmitted disease clinics.ÔÇØ

Sexually Transmitted Diseases

. 2013; 40(1):64-69.

Arenas E,

Esquenazi S

, Anwar M, Terry M. ÔÇ£Lamellar corneal transplantation.ÔÇØ

Survey of Ophthalmology

. 2012; 57(6):510-529.

Baum CF, John A, Srinivasan K, Harrison P, Kolomensky A, Monagas J,

Cocjin J,

Hyman PE.

ÔÇ£Colon manometry proves that perception of the urge to defecate is present in children with functional constipation who deny sensation.ÔÇØ

Journal of Pediatric Gastroenterology & Nutrition.

2012; 56(1): 19-22.

Clark R

. ÔÇ£Osteoporosis in persons with HIV: A future epidemic?ÔÇØ

Journal of the Louisiana State Medical Society

. 2012;164(3):127-130.

Daigle JG, Lanson NA, Jr,

Smith RB,

Casci I, Maltare A

,

Monaghan J, Nichols CD,

Kryndushkin D, Shewmaker F,

Pandey UB.

ÔÇ£RNA binding ability of FUS regulates neurodegeneration, cytoplasmic mislocalization and incorporation into stress granules associated with FUS carrying ALS-linked mutations.ÔÇØ

Human Molecular Genetics

. 2013 Jan 11 (epub ahead of print).

Desselle BC, English R, Hescock G, Hauser A, Roy M, Yang T, Chauvin SW.

ÔÇ£Evaluation of a faculty development program aimed at increasing residents' active learning in lectures.ÔÇØ

Journal of Graduate Medical Education

. 2012; 4(4): 516.

Hulin MW, Amato RJ, Winsauer PJ.

ÔÇ£GABA

A

receptor modulation during adolescence alters adult ethanol intake and preference in rats.ÔÇØ

Alcoholism: Clinical & Experimental Research

. 2012; 36(2):223-233.

Wang X,

Wang P,

Sun S, Darwiche S, Idnurm A, Heitman J. ÔÇ£Transgene induced co-suppression during vegetative growth in

Cryptococcus neoformans

.ÔÇØ

PLoS Genetics

. 2012; 8(8):e1002885.