Oxford journals and security warning
A recent change to the web address for Oxford journals is resulting in a warning about a security certificate. Although the warning is rather forceful, it is safe to proceed to the site but sometimes it might be difficult to figure out where to go. The following steps show you what you need to do in each browser when you attempt to access an Oxford journal:
In Chrome, click the "Advanced" link: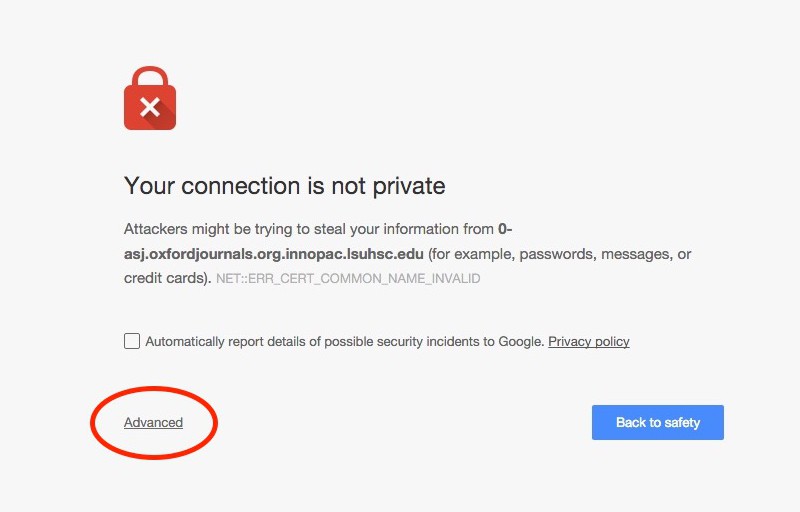 Then click the link that begins with "Proceed to…"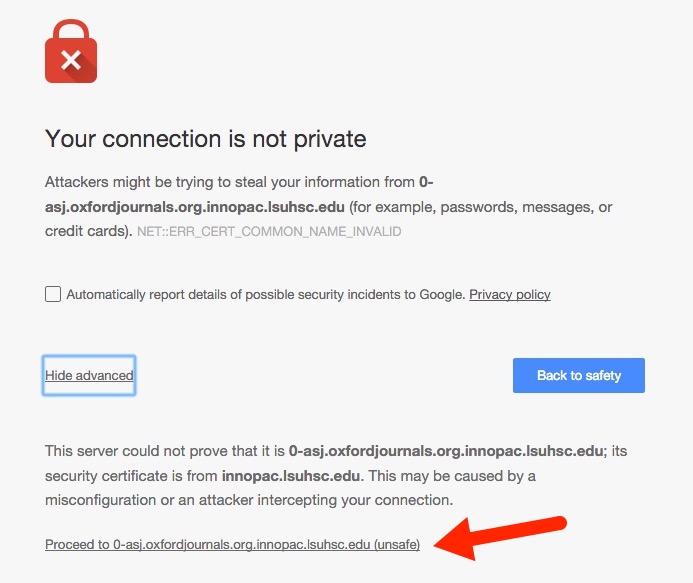 For Firefox, click the "Add Exception" button: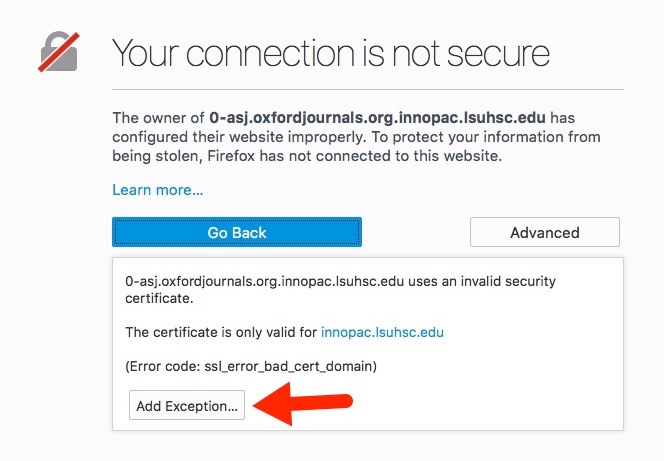 Then click "Confirm Security Exception":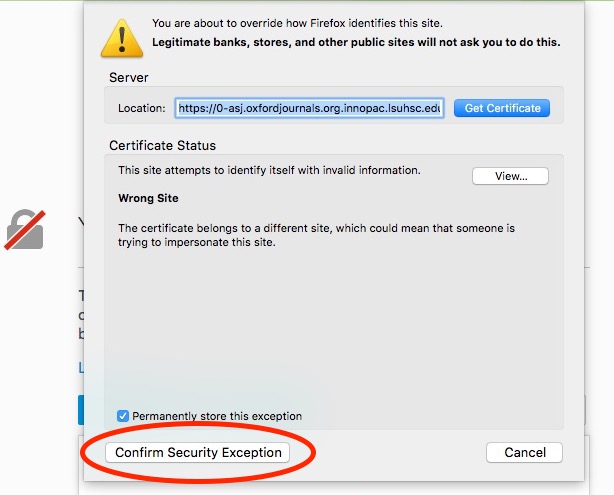 When using Internet Explorer, click the link "Continue to this website (not recommended)":

Finally, for Safari users click the "Continue" button in the dialog box: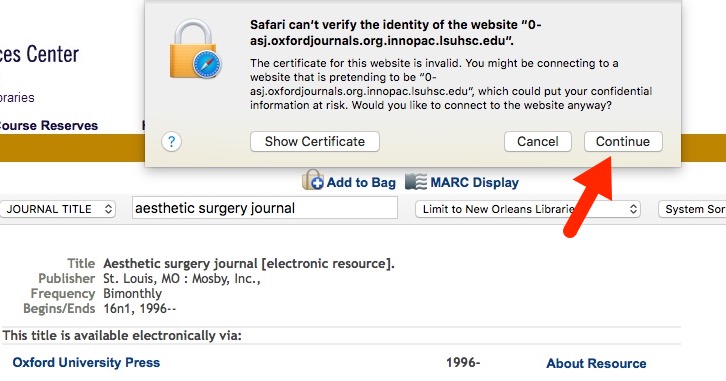 Once you've confirmed the exception for the Oxford sites, you should not see the cautionary message in that browser again.
If you need any more help with this or any other Library services, please feel free to contact us.