BrowZine Tips: Export to RefWorks
For those using the BrowZine app to browse the Library's online journals, we are happy to now offer the ability to export references to RefWorks. You can access this feature when you've retrieved the full text of an article.
If you're in the iOS BrowZine app, tap the export/send-to icon in the upper right and under "Bibliographic Management" tap RefWorks:

When using the Android BrowZine app, use the pull-down menu in the upper right to get to the "Send to RefWorks" command: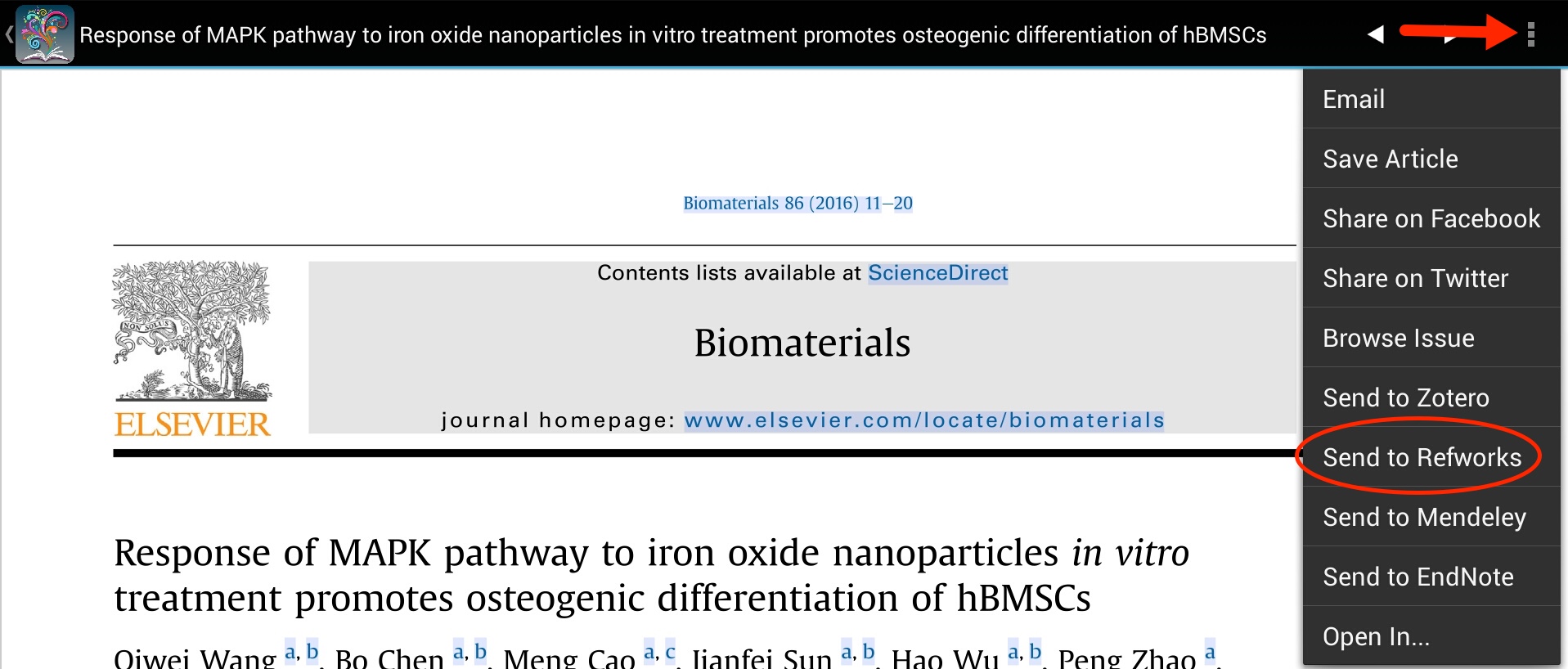 Then you will need to scroll to the end of the next screen with the citation and click the "Export to RefWorks" button: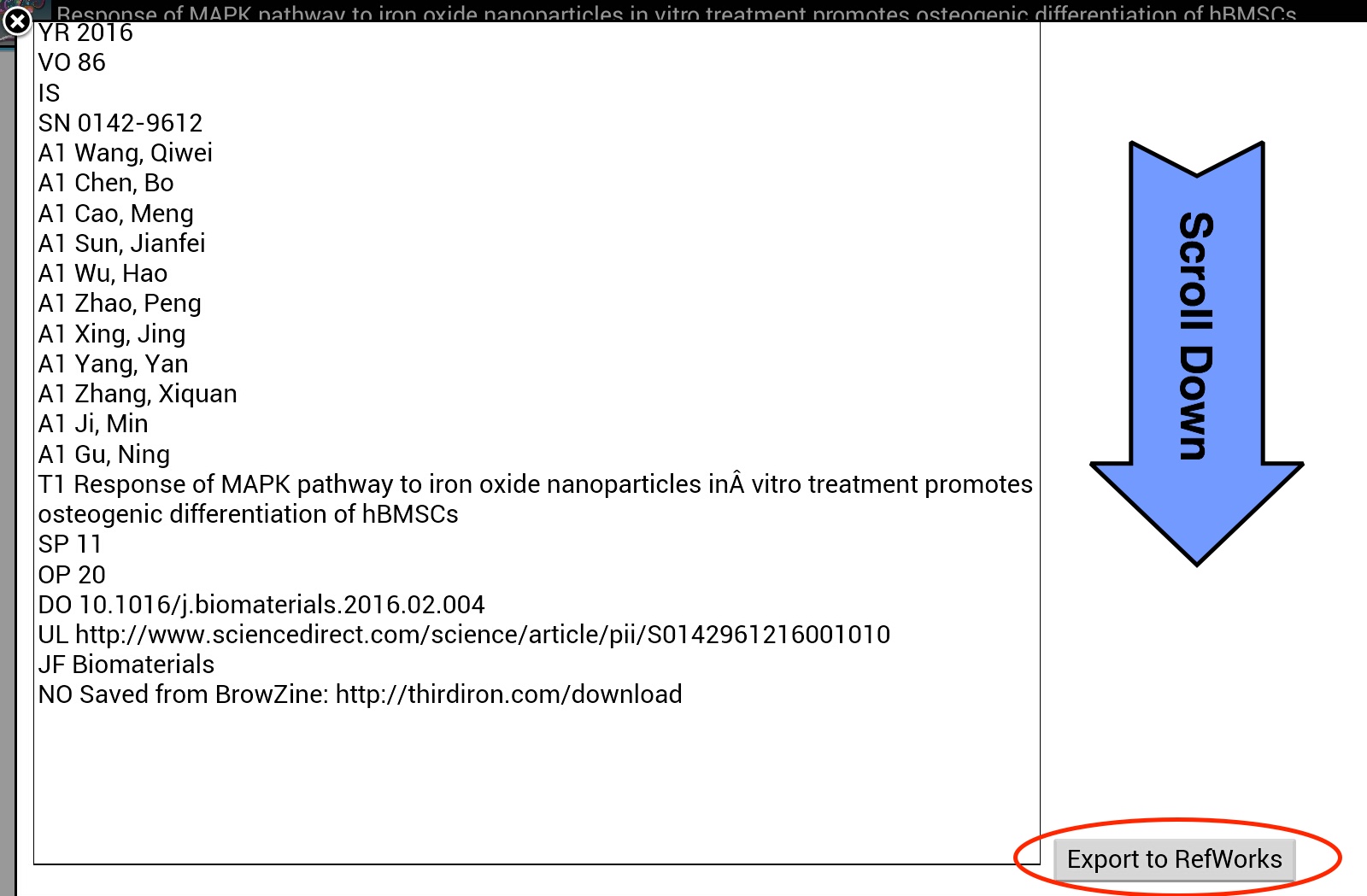 In either version of the app, you'll then be asked to login with your RefWorks i.d. and password and the citation will be added to your account. All of the usual citation elements are automatically filled in, but you will also see information in the "Notes" and "Data Source" fields indicating that it came from BrowZine.
If you need more information about how to access BrowZine check out our LibGuide.