Cancer Moonshot Summit on 6/29/16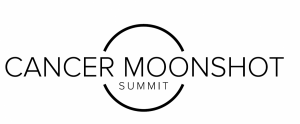 The LSU Health New Orleans Stanley S. Scott Cancer Center will host a Cancer Moonshot Summit on June 29 from noon to 4pm at the Louisiana Cancer Research Center, 1700 Tulane Ave. Augusto Ochoa, MD, director of the Cancer Center is hosting the summit. He is the only Louisiana expert on the Blue Ribbon Panel and one of 28 nationwide.
This meeting will be open to the public and is free. It will cover clinical trials, treatment, philanthropy and advocacy. Registration is preferred: www.surveymonkey.com/r/L87SPTV.
"The White House Cancer Moonshot Task Force's mission is to double the rate of progress in cancer research and treatment, striving to accelerate what could be achieved in ten years in just five. The goals of the Cancer Moonshot cannot be achieved by one person, one organization, one discipline, or even one collective approach. Rather, solving the complexities of cancer requires the formation of new alliances to defy the bounds of innovation and accelerate the prevention, diagnosis, treatment, and – ultimately – the curing of cancer." Summits will be happening nationwide on June 29th.