Spotlight on Faculty Publications for August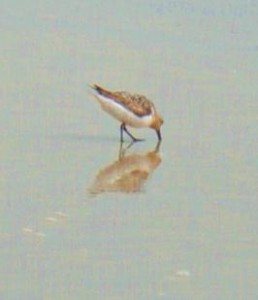 A new selection of articles has been added to the Faculty Publications display in the Ische Library. These eight articles, as well as all of the articles in our Faculty Publications database, are authored by at least one member of our research community here at LSUHSC-New Orleans. Each month the Library is proud to present copies of eight of these publications in a rotating display of 16. They can be viewed in the Reference area, on the wall between the main entrance and the Library elevator, on the third floor of the Resource Center Building.
Here is a list of the newest articles to be featured, with the LSUHSC-NO researchers in bold print:
Chile N, Clark T, Arana Y, Ortega YR, Palma S, Mejia A, Angulo N, Kosek JC, Kosek M, Gomez-Puerta LA, Garcia HH, Gavidia CM, Gilman RH, Verastegui M, Cysticercosis Working Group in Peru. In vitro study of taenia solium postoncospheral form. PLoS Negl Trop Dis. 2016;10(2):e0004396.
Connor EE, Jackson NR, McGoey RR. Pathology image of the month: Rapidly progressive hemorrhagic cellulitis of bilateral lower extremities with subsequent septic shock and death. J La State Med Soc. 2016;168(3):109-112.
Crabtree JS, Singleton CS, Miele L. Notch signaling in neuroendocrine tumors. Front Oncol. 2016;6:94.[published online April 14, 2016]
Donnarumma E, Ali MJ, Rushing AM, Scarborough AL, Bradley JM, Organ CL, Islam KN, Polhemus DJ, Evangelista S, Cirino G, Jenkins JS, Patel RA, Lefer DJ, Goodchild TT. Zofenopril protects against myocardial ischemia-reperfusion injury by increasing nitric oxide and hydrogen sulfide bioavailability. J Am Heart Assoc. 2016;5(7):e003531.
Edwards S. Reinforcement principles for addiction medicine; from recreational drug use to psychiatric disorder. Prog Brain Res. 2016;22363-76.
Headrick LA, Ogrinc G, Hoffman KG, Stevenson KM, Shalaby M, Beard AS, Thorne KE, Coleman MT, Baum KD. Exemplary care and learning sites: A model for achieving continual improvement in care and learning in the clinical setting. Acad Med. 2016;91(3):354-359.
Rice KL, Bennett MJ, Berger L, Jennings B, Eckhardt L, Fabre-LaCoste N, Houghton D, Vidal G, Gropen T, Diggs E, Barry E, St John J, Mathew S, Egger A, Ryan S, Egger R, Galarneau D, Gaines K, Ely EW. A pilot randomized controlled trial of the feasibility of a multicomponent delirium prevention intervention versus usual care in acute stroke. J Cardiovasc Nurs. 2016;[epub ahead of print].
Weiss JS. The Oskar Fehr lecture. Klin Monbl Augenheilkd. 2016;233(6):708-712.
Publications cited in the Faculty Publications database are harvested weekly from a variety of sources, such as PubMed, SCOPUS, and CINAHL, to name a few. In addition to articles they include books, book chapters, papers, editorials, letters to the editor, and meeting abstracts, all authored by at least one member of the LSUHSC-NO community. The database is maintained by Reference Librarian Kathy Kerdolff and is available to the general public here or via the Library's webpage. For a PDF of a bibliography of this month's additions, click here. If you have an article you would like us to highlight or if you have any questions regarding the display or the database, you can contact Kathy Kerdolff.
Please come to the Library and view these recent publications by our research community.