Faculty Publications November Harvest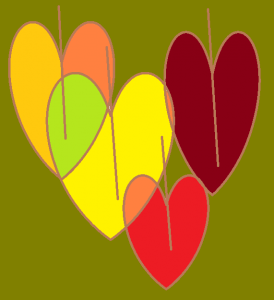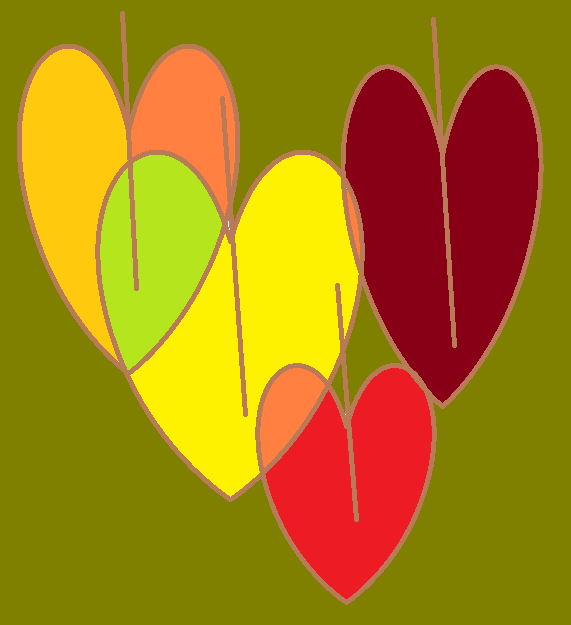 A new selection of articles has been added to the Faculty Publications display in the Ische Library. These eight articles, as well as all of the articles in our Faculty Publications database, are authored by at least one member of our research community here at LSUHSC-New Orleans. Each month the Library is proud to present copies of eight of these publications in a rotating display of 16. They can be viewed in the Reference area, on the wall between the main entrance and the Library elevator, on the third floor of the Resource Center Building.
Here is a list of the newest articles to be featured, with the LSUHSC-NO researchers in bold print:
Bonsignore L, Passelli K, Pelzer C, Perroud M, Konrad A, Thurau M, Sturzl M, Dai L, Trillo-Tinoco J, Del Valle L, Qin Z, Thome M. A role for MALT1 activity in Kaposi's sarcoma-associated herpesvirus latency and growth of primary effusion lymphoma. Leukemia. 2016;[epub ahead of print].
Doucet BM, Mettler JA, Griffin L, Spirduso W. Force irregularity following maximal effort: The after-peak reduction. Percept Mot Skills. 2016;123(1):244-257.
El-Bahrawy A, Tarhuni A, Kim H, Subramaniam V, Benslimane I, Abd Elmajeed Z, Okpechi S, Ghonim M, Hemeida R, Abo-Yousef A, El-Sherbiny G, Abdel-Raheem I, Kim J, Naura AS, Boulares H. ApoE deficiency promotes colon inflammation and enhances inflammatory potential of oxidized-LDL and TNF-alpha in colon epithelial cells. Biosci Rep. 2016; [epub ahead of print].
Gogas BD, Benham JJ, Hsu S, Sheehy A, Lefer DJ, Goodchild TT, Polhemus DJ, Bouchi YH, Hung OY, Yoo SY, Joshi U, Giddens DP, Veneziani A, Quyyumi A, Rapoza R, King SB,3rd, Samady H. Vasomotor function comparative assessment at 1 and 2 years following implantation of the absorb everolimus-eluting bioresorbable vascular scaffold and the xience V everolimus-eluting metallic stent in porcine coronary arteries: Insights from in vivo angiography, ex vivo assessment, and gene analysis at the Stented/Scaffolded segments and the proximal and distal edges. JACC Cardiovasc Interv. 2016;9(7):728-741.
Mader EC,Jr, Mader AC. Sleep as spatiotemporal integration of biological processes that evolved to periodically reinforce neurodynamic and metabolic homeostasis: The 2m3d paradigm of sleep. J Neurol Sci. 2016;36763-80.
Ng HP, Valentine VG, Wang G. CFTR targeting during activation of human neutrophils. J Leukoc Biol. 2016; [epub ahead of print].
Pender C, Kiselov V, Yu Q, Mooney J, Greiffenstein P, Paige JT. All for knots: Evaluating the effectiveness of a proficiency-driven, simulation-based knot tying and suturing curriculum for medical students during their third-year surgery clerkship. Am J Surg. 2016; [epub ahead of print].
Peres LC, Trapido E, Rung AL, Harrington DJ, Oral E, Fang Z, Fontham E, Peters ES. The Deepwater Horizon oil spill and physical health among adult women in southern Louisiana: The women and their children's health (WaTCH) study. Environ Health Perspect. 2016; [epub ahead of print].
Publications cited in the Faculty Publications database are harvested weekly from a variety of sources, such as PubMed, SCOPUS, and CINAHL, to name a few. In addition to articles they include books, book chapters, papers, editorials, letters to the editor, and meeting abstracts, all authored by at least one member of the LSUHSC-NO community. The database is maintained by Reference Librarian Kathy Kerdolff and is available to the general public here or via the Library's webpage. For a PDF of a bibliography of this month's additions, click here. If you have an article you would like us to highlight or if you have any questions regarding the display or the database, you can contact Kathy Kerdolff.
Please come to the Library and view these recent publications by our research community.