ScienceDirect EBS Collection: Psychology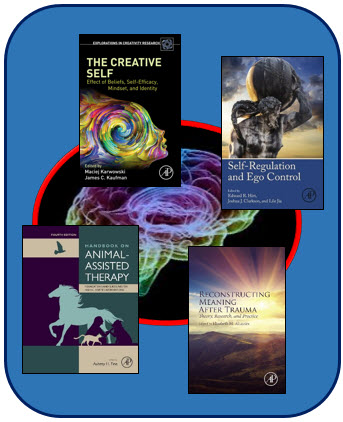 Have you had a chance yet to review our new collection of ebooks from ScienceDirect? There are over 5000 titles, published between 2013 and 2017, across a wide range of disciplines. Every week we will be highlighting a different category in the Library blog.
Since this week coincides with National Suicide Prevention Week (September 10th – 16th), we have decided to focus on the Psychology category.  In addition to books about  suicide awareness, there are texts on addiction, psychopharmacology, and PTSD.  You will also find a wealth of information ranging from animal-assisted therapy to computer-based applications to caregiver support.  There are educational applications to learning, behavior modification, autism, and stress management.
These ebooks may only be available for the next year.  After that, the best loved, most used titles will be added to our virtual collection.  Please take a few moments to check out what's available and maybe find the perfect text for you research needs.