Spotlight on Faculty Publications for October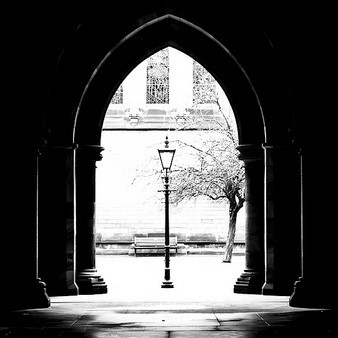 A new selection of articles has been added to the Faculty Publications display in the Ische Library. These eight articles, as well as all of the articles in our Faculty Publications database, are authored by at least one member of our research community here at LSUHSC-New Orleans. Each month the Library is proud to present copies of eight of these publications in a rotating display of 16. They can be viewed in the Reference area, on the wall between the main entrance and the Library elevator, on the third floor of the Resource Center Building.
Here is a list of the newest articles to be featured, with the LSUHSC-NO researchers in bold print:
Al-Khami AA, Rodriguez PC, Ochoa AC. Energy metabolic pathways control the fate and function of myeloid immune cells. J Leukoc Biol. 2017;102(2):369-380.
Bruni GO, Battle B, Kelly B, Zhang Z, Wang P. Comparative proteomic analysis of Gib2 validating its adaptor function in Cryptococcus neoformans. PLoS One. 2017;12(7):e0180243.
Devier D, Harnar J, Lopez L, Brashear A, Graham G. Rehabilitation plus OnabotulinumtoxinA improves motor function over OnabotulinumtoxinA alone in post-stroke upper limb spasticity: A single-blind, randomized trial. Toxins (Basel). 2017;9(7):10.3390/toxins9070216.
DiGiorgio AM, Edwards CS, Virk MS, Mummaneni PV, Chou D. Stereotactic navigation for the prepsoas oblique lateral lumbar interbody fusion: Technical note and case series. Neurosurg Focus. 2017;43(2):E14.
Helander L, Stark M. Fatal Scopulariopsis brumptii in a pediatric immunocompromised host. Fetal Pediatr Pathol. 2017;36(1):82-86.
Subramaniam V, Chuang G, Xia H, Burn B, Bradley J, Maderdrut JL, Coy DH, Varner KJ. Pituitary adenylate cyclase-activating polypeptide (PACAP) protects against mitoxantrone-induced cardiac injury in mice. Peptides. 2017;9525-32.
Tarakji M, Bartow MJ, Dupin C, Tessler O. Using the venous pectoral branch from the thoracoacromial system as a lifeboat in autologous breast reconstruction. Plast Reconstr Surg Glob Open. 2017;5(6):e1367.
Thompson D, Patrick-Esteve J, Surcouf JW, Rivera D, Castellanos B, Desai P, Lilje C, Lacassie Y, Marble M, Zambrano R. RAF1 variants causing biventricular hypertrophic cardiomyopathy in two preterm infants: Further phenotypic delineation and review of literature. Clin Dysmorphol. 2017;[epub].
Publications cited in the Faculty Publications database are harvested weekly from a variety of sources, such as PubMed, SCOPUS, and CINAHL, to name a few. In addition to articles they include books, book chapters, papers, editorials, letters to the editor, and meeting abstracts, all authored by at least one member of the LSUHSC-NO community. The database is maintained by Reference Librarian Kathy Kerdolff and is available to the general public here or via the Library's webpage. For a PDF of a bibliography of this month's additions, click here. If you have an article you would like us to highlight or if you have any questions regarding the display or the database, you can contact Kathy Kerdolff.
Please come to the Library and view these recent publications by our research community.