February Spotlight on Faculty Publications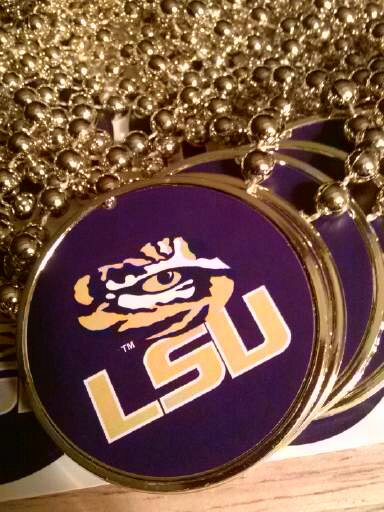 A new selection of articles has been added to the Faculty Publications display in the Ische Library. These eight articles, as well as all of the articles in our Faculty Publications database, are authored by at least one member of our research community here at LSUHSC-New Orleans. Each month the Library is proud to present copies of eight of these publications in a rotating display of 16. They can be viewed in the Reference area, on the wall between the main entrance and the Library elevator, on the third floor of the Resource Center Building.
Here is a list of the newest articles to be featured, with the LSUHSC-NO researchers in bold print:
1. Foster J, Bautista C, Ellstrom K, Kalowes P, Manning J, Pasek TA. Creating a research agenda and setting research priorities for clinical nurse specialists. Clin Nurse Spec. 2018;32(1):21-28.
2. Gardner AK, Ritter EM, Dunkin BJ, Smink DS, Lau JN, Paige JT, Phitayakorn R, Acton RD, Stefanidis D, Gee DW. Leaders by example: Best practices and advice on establishing a state-of-the art surgical simulation center that optimizes available resources. Am J Surg. 2017;1-7.
3. Gardner EG, Sappington J, Arriaga MA, Kanotra SP. Ultrasonic bone aspirator use in endoscopic ear surgery: Feasibility and safety assessed using cadaveric temporal bones. J Laryngol Otol. 2017;131(11):987-990.
4. Lau FH, Vogel K, Luckett JP, Hunt M, Meyer A, Rogers CL, Tessler O, Dupin CL, St Hilaire H, Islam KN, Frazier T, Gimble J, Scahill S. Sandwiched white adipose tissue: A novel microphysiological system of human adipose tissue. Tissue Eng Part C Methods. 2017;[epub].
5. Levine RE, Borges NJ, Roman BJB, Carchedi LR, Townsend MH, Cluver JS, Frank J, Morey O, Haidet P, Thompson BM. High-stakes collaborative testing: Why not? Teach Learn Med. 2017;1-8.
6. Maffei VJ, Kim S, Blanchard E,4th, Luo M, Jazwinski SM, Taylor CM, Welsh DA. Biological aging and the human gut microbiota. J Gerontol A Biol Sci Med Sci. 2017;72(11):1474-1482.
7. Poret JM, Souza-Smith F, Marcell SJ, Gaudet DA, Tzeng TH, Braymer HD, Harrison-Bernard LM, Primeaux SD. High fat diet consumption differentially affects adipose tissue inflammation and adipocyte size in obesity-prone and obesity-resistant rats. Int J Obes (Lond). 2017;1-7.
8. Yu JJ, Spieler BM, Chan TL, Johnson EM, Gulani V, Sandler KL, Narayana PA, Mar WA, Brian JM, Ng CK, Hardy PA. Promoting collaborations between radiologists and scientists. Acad Radiol. 2018;25(1):9-17.
Publications cited in the Faculty Publications database are harvested weekly from a variety of sources, such as PubMed, SCOPUS, and CINAHL, to name a few. In addition to articles they include books, book chapters, papers, editorials, letters to the editor, and meeting abstracts, all authored by at least one member of the LSUHSC-NO community. The database is maintained by Reference Librarian Kathy Kerdolff and is available to the general public here or via the Library's webpage. For a PDF of a bibliography of this month's additions, click here. If you have an article you would like us to highlight or if you have any questions regarding the display or the database, you can contact Kathy Kerdolff.
Please come to the Library and view these recent publications by our research community.