March Faculty Publications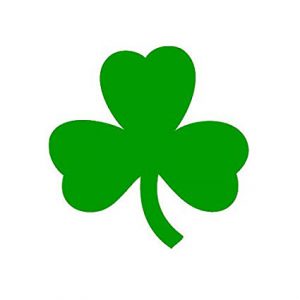 A new selection of articles have been added to the Faculty Publications display in the Ische Library. These eight articles, as well as all of the articles in our Faculty Publications database, are authored by at least one member of our research community here at LSUHSC-New Orleans. Each month the Library is proud to present copies of eight of these publications in a rotating display of 16.
Chapple AG, Wojcik JJ, McDaniel LS. A regression based phase I clinical trial for late-onset toxicities without clinician elicitation. Contemp Clin Trials Commun. 2019;14100327.
Dragonas P, Schiavo JH, Avila-Ortiz G, Palaiologou A, Katsaros T. Plasma rich in growth factors (PRGF) in intraoral bone grafting procedures: A systematic review. J Craniomaxillofac Surg. 2019;.
Hakki L, Smith A, Babin J, Hunt J, Duchesne J, Greiffenstein P. Effects of a fragmenting handgun bullet: Considerations for trauma care providers. Injury. 2019;.
Nagayach A, Singh A, Geller AI. Delivery of different genes into presynaptic and postsynaptic neocortical neurons connected by a BDNF-TrkB synapse. Brain Res. 2019;.
Nguyen Ho L, Tran Van N, Le Thuong V, Hoang Chan P, Kantrow SP, Duong Duy K, Smith DL. Hilar asymmetry in endobronchial tuberculosis patients: An often-overlooked clue. Int J Infect Dis. 2019;.
Erwin LL, Nilges MR, DeLarge AF, Weed PF, Winsauer PJ. Effects of noncontingent ethanol, DHEA, and pregnanolone administration on ethanol self-administration in outbred female rats. Alcohol. 2018;7567-77.
Pitre L, Garbee D, Tipton J, Schiavo J, Pitt A. Effects of preoperative intrathecal morphine on postoperative intravenous morphine dosage: A systematic review protocol. JBI Database of Systematic Reviews and Implementation Reports. 2018;16(4):867-870.
Scerbo MW, Calhoun AW, Paige JT, Sanko J, Sokolowski J. The second society for simulation in healthcare research summit: Beyond our boundaries. Simul Healthc. 2018;13(3S Suppl 1):S1-S6.
Publications cited in the Faculty Publications database are harvested weekly from a variety of sources, such as PubMed, SCOPUS, and CINAHL, to name a few. In addition to articles they include books, book chapters, papers, editorials, letters to the editor, and meeting abstracts, all authored by at least one member of the LSUHSC-NO community. The database is maintained by Reference Librarian Kathy Kerdolff and is available to the general public here or via the Library's webpage. For a PDF of a bibliography of this month's additions,click here. If you have an article you would like us to highlight or if you have any questions regarding the display or the database, you can contact Kathy Kerdolff.
Please come to the Library and view these recent publications by our research community.