May Faculty Publications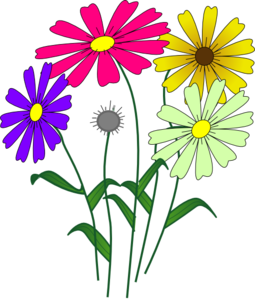 A new selection of articles highlighting the School of Public Health have been added to the Faculty Publications display in the Ische Library. These eight articles, as well as all of the articles in our Faculty Publications database, are authored by at least one member of our research community here at LSUHSC-New Orleans. Each month the Library is proud to present copies of eight of these publications in a rotating display of 16.
Brisolara KF, Gasparini S, Davis AH, Sanne S, Andrieu SC, James J, Mercante DE, De Carvalho RB, Patel Gunaldo T. Supporting health system transformation through an interprofessional education experience focused on population health. J Interprof Care. 2019;33(1):125-128(1):125-128.
Chapple AG, Blackston JW. Finding benefit in n-of-1 trials. JAMA Intern Med. 2019;179(3):453-454.
3. DiGiorgio AM, Mummaneni PV, Fisher JL, Podet AG, Crutcher CL, Virk MS, Fang Z, Wilson JD, Tender GC, Culicchia F. Change in policy allowing overlapping surgery decreases length of stay in an academic, safety-net hospital. Oper Neurosurg (Hagerstown). 2019;.
Huang HL, Peng WD, Lin YC, Lee CH, Hu CY, Huang ST. Gender-specific factors associated with the suicidal ideation of children in taiwan: A large-scale cross-sectional study. Int J Psychol. 2019;54(1):53-60.
Kao YH, Celestin MD,Jr, Yu Q, Moody-Thomas S, Jones-Winn K, Tseng TS. Racial and income disparities in health-related quality of life among smokers with a quit attempt in louisiana. Medicina (Kaunas). 2019;55(2):10.3390/medicina55020048.
Maziveyi M, Dong S, Baranwal S, Mehrnezhad A, Ratthinam R, Huckaba TM, Mercante DE, Park K, Alahari SK. Exosomes from nischarin-expressing cells reduce breast cancer cell motility and tumor growth. Cancer Res. 2019;.
7. Welsh DA, Ferguson T, Theall KP, Simon L, Amedee A, Siggins RW, Nelson S, Brashear M, Mercante D, Molina PE. The new orleans alcohol use in HIV [NOAH] study: Launching a translational investigation of the interaction of alcohol use with biological and socioenvironmental risk factors for multi-morbidity in people living with HIV. Alcohol Clin Exp Res. 2019;43(4):704-709.
Yu Q, Wu X, Li B, Scribner RA. Multiple mediation analysis with survival outcomes: With an application to explore racial disparity in breast cancer survival. Stat Med. 2019;38(3):398-412.
Publications cited in the Faculty Publications database are harvested weekly from a variety of sources, such as PubMed, SCOPUS, and CINAHL, to name a few. In addition to articles they include books, book chapters, papers, editorials, letters to the editor, and meeting abstracts, all authored by at least one member of the LSUHSC-NO community. The database is maintained by Reference Librarian Kathy Kerdolff and is available to the general public here or via the Library's webpage. For a PDF of a bibliography of this month's additions,click here. If you have an article you would like us to highlight or if you have any questions regarding the display or the database, you can contact Kathy Kerdolff.
Please come to the Library and view these recent publications by our research community.