Unmasking Brain Injury moves to the Dental Campus
The Unmasking Brain Injury exhibit from the Brain Injury Association of Louisiana from the Isché Library to the Dental Library. This exhibit of masks made by brain injured individuals promotes awareness of the prevalence of brain injury and gives survivors a voice.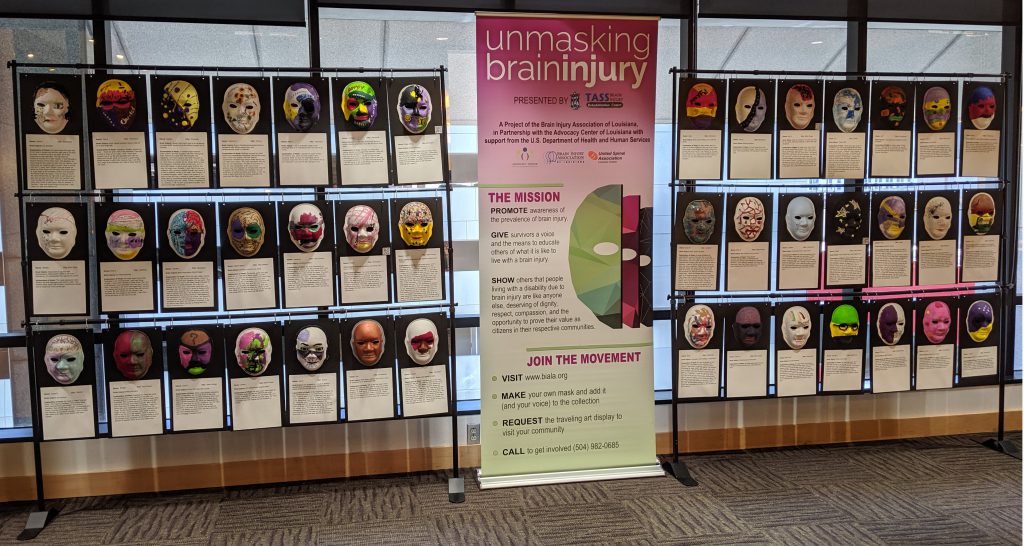 It will be on view at the Dental Library October 23rd through November 7th. It was previously on view at the Isché Library from September 21st through October 21st.