RESOLVED: Thieme MedOne Education off-campus access
Thieme has resolved issues with off-campus access to Thieme MedOne Education and the Q&A module for histology.
Let us know if you continue to experience technical difficulties with any Thieme product.
******
Original post: We are having technical difficulties with remote access for our Thieme MedOne Education ebooks collection. There is a workaround though, so please see below for the best way to access this resource. MedOne Education is a collection of over 100 basic and clinical science ebooks in subjects like anatomy, biochemistry, dentistry, immunology, microbiology, neuroscience, otorhinolaryngology, physical therapy, and more.  There is also a new Q&A module for histology. Check it out if you haven't already.
Step 1 – Start at the Thieme MedOne Education web page: https://medone-education.thieme.com/ and sign in using OpenAthens: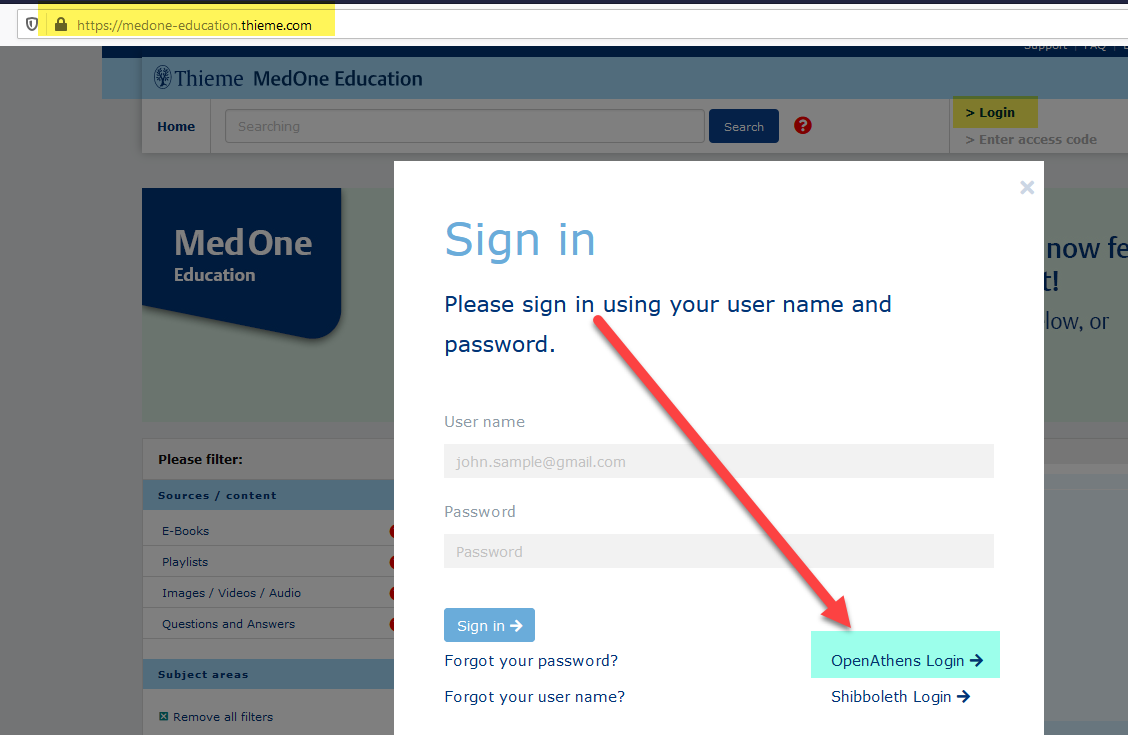 (If you have not used OpenAthens yet, please see more instructions here: https://libguides.lsuhsc.edu/openathens.)
Step 2 – Select OpenAthens as the federation:

Step 3 – Select Louisiana State University as the institution:

Step 4 – Then sign up for a free MedOne Education account or log in if you already have one.

If you still have trouble accessing any MedOneEducation content, please contact a library staff member.