ClinicalKey Renewed!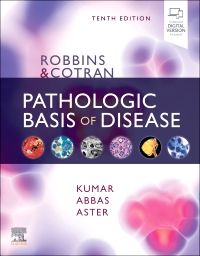 The Library is happy to announce the renewal of ClinicalKey with generous funding from the School of Medicine! We are pleased to be able to continue to offer this extensive package of current and vital health sciences resources for another year. This database provides electronic access to over 1,000 books, nearly 700 journals, and a clinical search engine covering more than 30 specialties.
Every month, ClinicalKey adds new ebooks or editions to the collection. The most recent additions include:
Clinical Chemistry (Marshall) 9th ed.
Clinical Naturopathy (Sarris) 3rd ed.
Cummings Otolaryngology: Head and Neck Surgery (Flint) 7th ed.
Drug-Induced Ocular Side Effects (Fraunfelder) 8th ed.
Endodontics: Principles and Practice (Torabinejad) 6th ed.
Ferri's Clinical Advisor 2021 (Ferri) 1st ed.
Handbook of Local Anesthesia (Malamed.) 7th ed.
Kumar and Clark's Clinical Medicine (Feather 10th ed.
Moore's Vascular and Endovascular Surgery (Moore) 9th ed.
Muscle Biopsy (Dubowitz) 5th ed.
Nunn and Lumb's Applied Respiratory Physiology (Lumb) 9th ed.
Pain Care Essentials and Innovations (Pangarkar) 1st ed.
Robbins & Cotran Pathologic Basis of Disease (Kumar) 10th ed.
Spine Secrets (Devlin) 3rd ed.
Textbook of Natural Medicine (Pizzorno) 5th ed.
Valvular Heart Disease: A Companion to Braunwald's Heart Disease (Otto) 5th ed.
Weir & Abrahams' Imaging Atlas of Human Anatomy (Spratt) 6th ed.
You can access ClinicalKey through the Library's website, list of databases, and library catalog, INNOPAC.