EZproxy and Dynamed images issues
If you follow the Library's link to Dynamed that routes through the EZproxy service, please be advised that images are not showing up for each topic now. This affects accessing Dynamed off campus or when on campus and connected to the LSUHSC-Secure wifi network.
Until this problem is fixed, you can access Dynamed directly using OpenAthens. First, go to https://www.dynamed.com and click on the person icon on the right of the page:

Then, click on the "Sign in now" link:

Next, click "Institutional OpenAthens" at the bottom of the screen: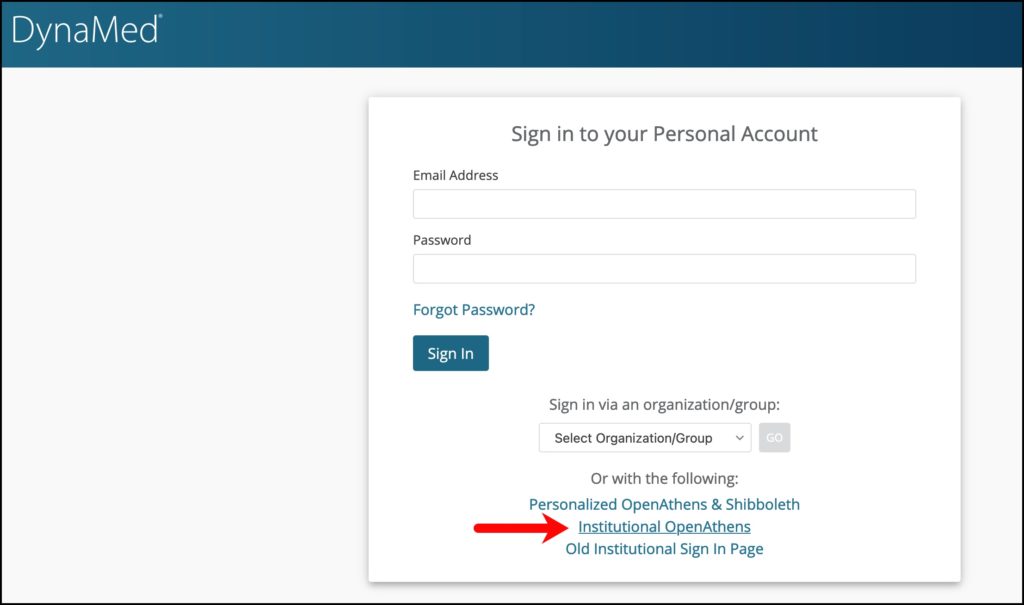 At the next screen enter "lsu" in box on the right and choose "LSU Health Sciences Center Library" when it appears: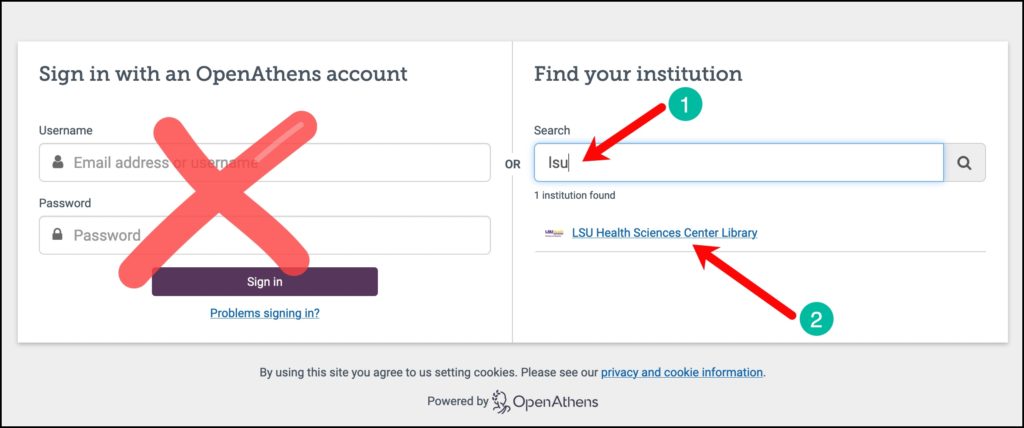 Finally, enter your full LSUHSC-NO e-mail address and current password and you will finally have access to Dynamed!
We will update when we have more information about this problem with Dynamed and EZproxy, but if you need help with this or any other Library resources, contact us.