EBSCOhost Off-Campus Access
We've received reports of there being some difficulty in accessing EBSCOhost databases from off-campus. In some cases you might see the following screen even after you've provided your name, barcode, and PIN when you're attempting to use a database: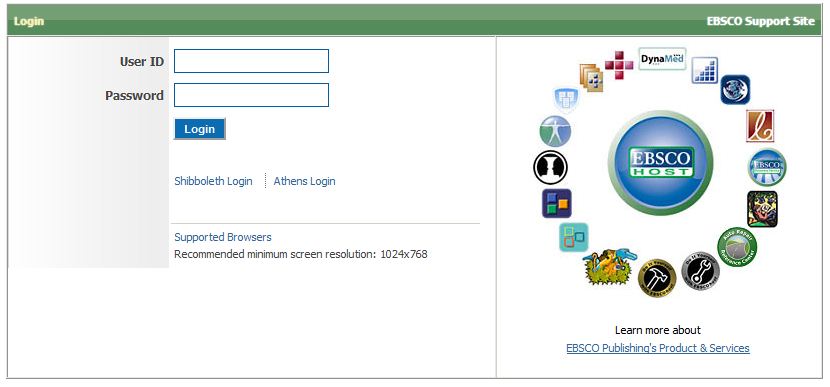 If you do see this screen there is something that can help until the problem is fixed by the folks at EBSCO.
It is best to clear your browser's cache, including the browsing history and cookies stored for your session. In Firefox you can do this by going to the Tools menu and selecting "Clear Recent History." On Internet Explorer go to Tools->Internet Options and under the "General" tab there is a button to delete the Browsing History. Unfortunately you will have to start all over again with authenticating and searching the database after you've cleared all of this information.
This issue affects all of the EBSCOhost databases including CINAHL, Academic Search Complete, and PsycArticles.
If you encounter any problems, please do not hesitate to contact us.