Faculty Publications Close Out Spring Season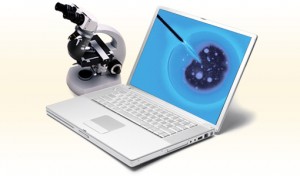 During the month of May, the Library has eight recently-published faculty articles by LSUHSC-NO researchers on display. These can be physically viewed in the Reference area (near the?áLibrary elevator), on the third?áfloor of the Resource Center Building. These items are also part of the LibraryÔÇÖs Faculty Publications Database.
The Faculty Publications Database includes publications authored by at least one member of the LSUHSC-New?áOrleans faculty, 1998 ÔÇô present. Access to this database is available to the public.
The database is linked from the Library web page?áhere. This page includes a handy link to a?áPDF?áof the monthly bibliography of display articles. To add your faculty publications, or for questions about this database, contact?áKathy Kerdolff.
LSUHSC-NO authors are shown in bold print:
1. Billingsley L, Rice K, Bennett M, Thibeau S. "Using a multiuser virtual environment to facilitate nursing journal clubs: a mixed-methods study." Clinical Nurse Specialist. 2013; 27(3):146-154.
2. Cherry KE, Walker EJ, Brown JS, Volaufova J, Lamotte LR, Welsh DA, Su LJ, Jazwinski SM, Ellis R, Wood RH, Frisard MI. "Social engagement and health in younger, older, and oldest-old adults in the Louisiana Healthy Aging Study." Journal of Applied Gerontology. 2013; 32(1):51-75.
3. Harrison LM, Lahoste GJ. "The role of Rhes, Ras homolog enriched in striatum, in neurodegenerative processes." Experimental Cell Research. 2013; epub ahead of print.
4. Hymel BM, Victor DW, Alvarez L, Shores NJ, Balart LA. "Mastabol induced acute cholestasis: a case report." World Journal of Hepatology. 2013; 5(3):133-136.
5. Joseph A, Tang M, Mamiya T, Chen Q, Yang LL, Jiao J, Yu N, Tang YP. "Temporal association of elevated cholecystokininergic tone and adolescent trauma is critical for posttraumatic stress disorder-like behavior in adult mice." Proceedings of the National Academy of Sciences of the United States of America. 2013; 110(16)6589-94.
6. Surcouf JW, Chauvin SW, Ferry J, Yang T, Barkemeyer BM. "Enhancing residents' neonatal resuscitation competency through unannounced simulation-based training." Medical Education Online. 2013; 18(April):1-7.
7. Taylor SN, Lensing S, Schwebke J, Lillis R, Mena LA, Nelson AL, Rinaldi A, Saylor L, McNeil L, Lee JY. "Prevalence and treatment outcome of cervicitis of unknown etiology." Sexually Transmitted Diseases. 2013; 40(5):379-385.
8. Wang YZ, King H, Diebold A. "Cocoon formation in patients with midgut neuroendocrine tumors: a rare and unrecognized final pathway." Pancreas. 2013; epub ahead of print.