CDC Celebrates Mothers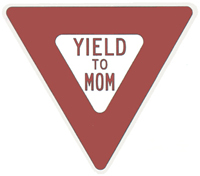 The Centers for Disease Control and Prevention released a feature this week in anticipation of Mother's Day and National Women's Health Week.?á This feature, Ways to Help Make Mother's Day Healthy, offers advice on how Moms can keep themselves healthy for their families.
They also created a feature, Celebrate Moms who Protect Children's Health, so Mom's who don't smoke deserve extra love!