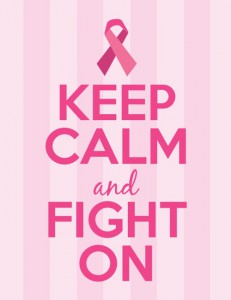 It can take the lives of both women and men. It does not favor a race or ethnicity. It's breast cancer, and it affects us all.
The month of October is Breast Cancer Awareness month. It is our time to celebrate the lives taken by this disease and to fight with the survivors and caregivers to find a cure.
So, don't forget to wear pink, participate in an awareness walk, donate, and show your support toward a disease that affects so many.
For more information about early detection and prevention contact The American Cancer Society and the Susan G. Komen Foundation.