Link resolver tips: Scirus
The latest addition to our lineup of databases and sites configured to work with the WebBridge Link Resolver is Scirus. However, you must set up the preferences in Scirus to show the link resolver icon whether you are searching the site on- or off-campus.
First, select "Preferences" from the Scirus main page:

Next, under the "Library Partner Links" change the radio button to "Enable," select "L" from the alphanumeric list, and then select the entry for "LSU Health Sciences Center New Orleans Libraries" :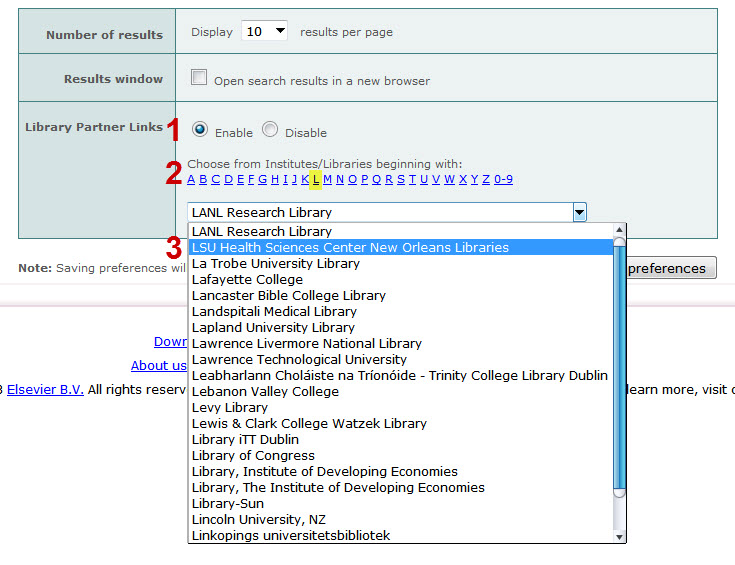 Once you've made these changes, click the "Save Preferences" button: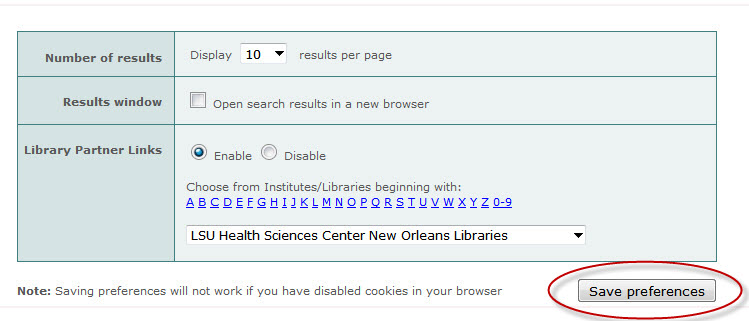 The WebBridge Link Resolver icon will display only for journal articles as long as you do not clear the cookies from your browser:

If you need any more information about the link resolver, please check out the WebBridge Link Resolver LibGuide or our newly-updated link resolver handout.