New edition of the DSM available through PsychiatryOnline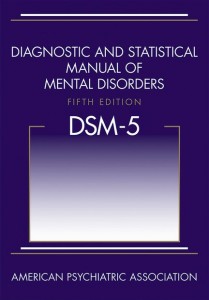 The fifth edition of the American Psychiatric Association's (APA) Diagnostic and Statistical Manual of Mental Disorders (DSM) is now available through the PsychiatryOnline database. The DSM-5?« is the product of more than ten years of effort by hundreds of international experts in all aspects of mental health.
The DSM has been the most comprehensive resource used by health professionals, social workers, and forensic and legal specialists to diagnose and classify mental disorders. In the United States the DSM serves as a universal authority for the diagnosis of psychiatric illnesses. Treatment recommendations, as well as payment by health care providers, are often determined by DSM classifications, so the appearance of a new version has significant practical importance.
The DSM-5?« was published on May 18, 2013, superseding the DSM-IV?«, which was published in 1994. The development of the new edition began with a conference in 1999, and proceeded with the formation of a Task Force in 2007, which developed and field-tested a variety of new classifications. In most respects DSM-5?« is not greatly changed from DSM-IV?«. Notable innovations include dropping Asperger syndrome as a distinct classification; loss of subtype classifications for variant forms of schizophrenia; dropping the "bereavement exclusion" for depressive disorders; a revised treatment of gender identity issues; and a new gambling disorder.
?áAlso featured in PsychiatryOnlineÔÇÖs DSM Library are:
Diagnostic and Statistical Manual of Mental Disorders, Fourth Edition (DSM-IV-TR?«)
DSM-IV-TR?« Handbook of Differential Diagnosis
Cases from DSM-IV-TR?« Casebook and Its Treatment Companion
PsychiatryOnline is a web-based psychiatry portal that includes books, journals, textbooks, practice guidelines, self-assessment, clinical and research news and medication patient handouts. LSUHSC-NO faculty, staff, and students can access PsychiatryOnline on campus, or off campus with use of a valid LSUHSC library barcode and PIN. Visit our PsychiatryOnline electronic resource page for more info. You can also connect to PsychiatryOnline by visiting the LibraryÔÇÖs website, and then selecting the ÔÇ£Online ResourcesÔÇØ category.